News |
Tuesday, 12th February 2019
Go on a blind date with a book this Valentine's Day
The Library is getting loved up to promote their new Love to Read collection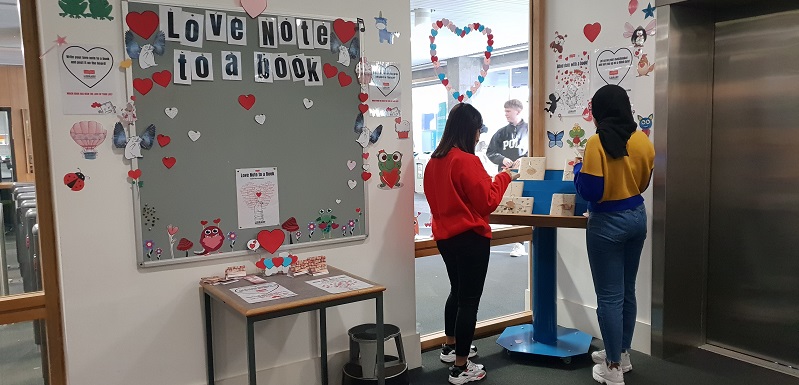 Did you know – as part of a collaboration with Manchester Public Libraries, our All Saints Library provides you with over 250 new books each term to encourage you to take a break from your studies and to read for pleasure?
To support the launch of the latest Love to Read collection, the Library are getting loved up this Valentine's Day and want you to go on a blind date with a book. Whether you don't read a lot and you're unsure where to start or you're a bookworm looking for a change from your usual choices, the Library are here to help you find your perfect match.
Some of the books in the collection have been wrapped up by the Library staff so you can't judge it by title, author or the front cover – but they have decorated it with a clue to help you pick one you will find interesting.
You can find the blind date books in the lift lobby on the ground floor of the All Saints Library until Friday 15 February – once you're chosen your book, simply take it to the help desk to borrow it.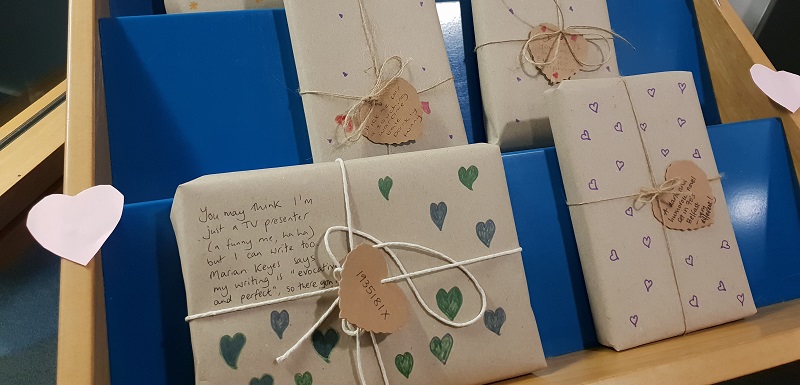 Make sure you let us know what you think of your blind date on the Library's Twitter and Instagram – it might inspire other students to date that book too!