News |
Friday, 15th February 2019
Manchester Metropolitan leads on widening access to university
A top education provider for areas with lower university participation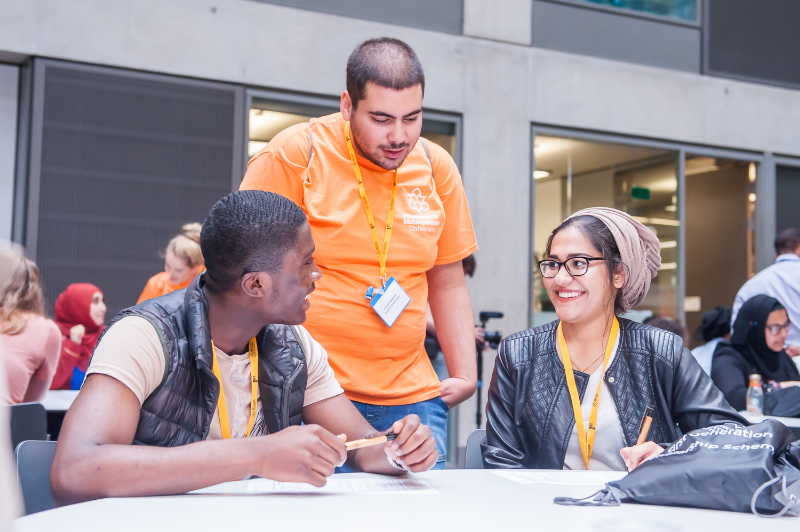 Manchester Metropolitan has been named as one of the leading universities for the inclusivity of disadvantaged students currently under-represented in higher education.
According to recent data published by the Higher Education Statistics Agency (HESA), the University is exceeding the benchmark for the number of pupils that come to the University from state schools and the lowest university participation postcodes.
The University provides many schemes to support and encourage those from backgrounds who do not usually enter higher education.
Support and encourage
This includes the First Generation scheme that provides students studying and living in Greater Manchester, who are the first in their family to go to university, with continued financial, professional and personal support throughout studies and into employment.
In 2017/18, more than 1,000 full time undergraduate students at the University (15.8%) came from the 20% lowest participation postcodes against a benchmark of 13.2%. This makes Manchester Metropolitan the second highest in the country and is an increase from 15.6% in 2016/17.
The Widening Participation team at the University also delivers a wide range of outreach programmes for primary and secondary schools, designed to raise aspirations and awareness of higher education opportunities, such as campus visit and summer schools.
More than 6,000 of home undergraduate students under 21 years old came from state schools (97.2%) in 2017/18 against a benchmark of 94.1%. This is also the second highest in the country and an increase from 96.9% in 2016/17. In addition, 16.3% of the University's UK-based mature full-time undergraduate entrants had no experience of higher education and came from low participation areas.
Transforming lives
Peter Riley, Head of Widening Participation at Manchester Metropolitan, said: "We work extremely hard to ensure we are doing all we can to increase the participation of those school pupils that are under-represented in higher education – and these results are testament to that.
"Our First Generation scheme has a particularly high impact on pupils in Greater Manchester. The scheme has transformed lives and is helping students to achieve their potential, regardless of their background.
"We will continue to support all of our students, while improving on our ways to widen participation at Manchester Metropolitan.
"We want to make sure there are no barriers to studying in higher education."