News |
Friday, 15th February 2019
Who deserves to be crowned Teacher of the Year?
Share your stories and nominate by 6 March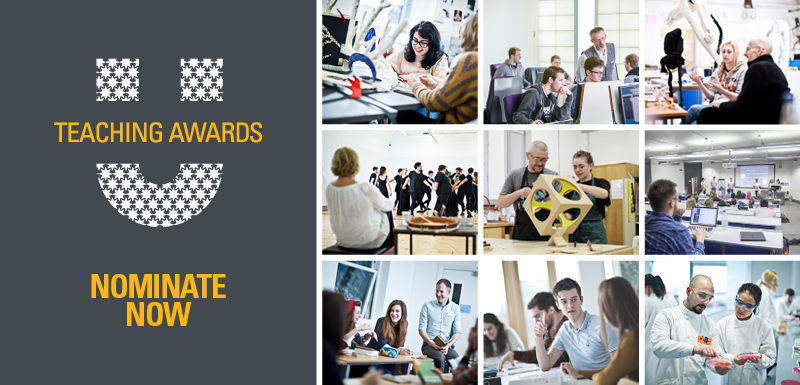 Do you have a personal tutor who goes above and beyond to make your university experience exceptional or a lecturer who delivers outstanding teaching for employability?
The annual Teaching Awards are hosted by The Union and celebrate excellent teaching at Manchester Metropolitan – and who wins, you decide!
You have until midnight on 6 March to nominate the lecturers, personal tutors, supervisors and support staff who go out of their way to make your learning experience at the University the best it can be.
There are ten different awards up for grabs, ranging from best supervisor to outstanding feedback, and this is your chance to stay thank you to the individuals and teams for their outstanding work.
Nominate now
Submitting your nomination is easy – simply visit the Teaching Awards webpage, choose which category you wish to nominate in and then click 'nominate someone'. There's also a judging criteria to help you with your entry.
When nominations close on 6 March, a panel of students, Student Officers and other representatives will judge all the entries anonymously and a list of the shortlisted candidates will be revealed before the Easter break.
You will also be invited to the glitzy awards ceremony, which will take place at The Union on Thursday 23 May, to see who are crowned as the 2019 Teaching Award winners.
Please visit the Teaching Awards webpage for more information and to nominate.