News |
Monday, 18th February 2019
Show you're #McrMetProud at the Manchester Universities 2k and 5k run this February
Try something new or start your 10k training with Team Orange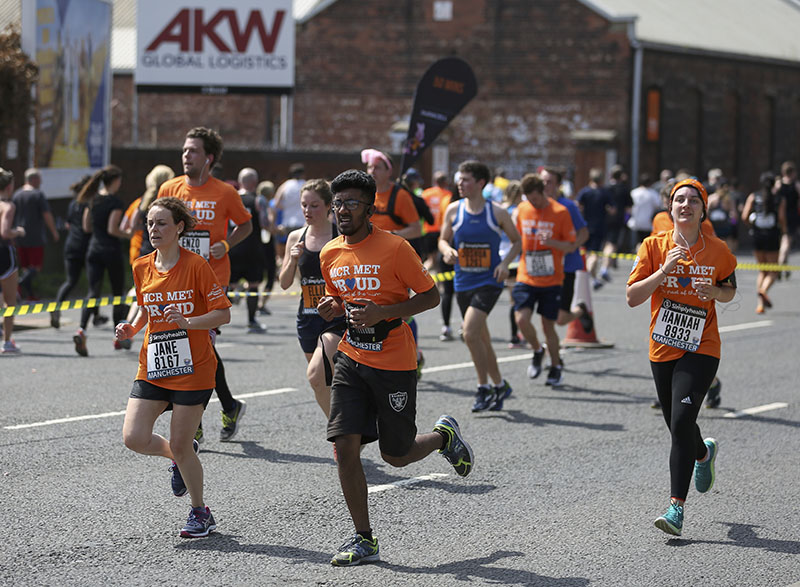 You'll all have heard about Team Orange by now and the huge squad we want to get together to show our #McrMetProud spirit at the Manchester 10k in May.
But, if this all seems a little daunting or you've never run before, this year we are hosting a 2k and 5k event in Platt Fields Park in February.
The event is in collaboration with the University of Manchester and the Great Manchester Run and is suitable for all abilities – but we are especially keen to see new walkers and runners join us.
The event will be held on Wednesday 27 February with the first race starting at 12 noon. The run is £2 for the 2k and £3 for the 5k and each participant will receive an official time and medal.
Ella Welsby, 3D Design student, has signed up for the 5k run. She said:
"I'm planning to run the Manchester 10k for the third year this year and I really want to start training for it. I don't do much exercise and I used to be really active when I was younger and I really want to get back to being like that.
"I really enjoy the run on the day, but I hate training or the thought of training. I'm feeling ready for it this year and trying to hype myself up by doing the 5k. I can't wait for the build-up in the morning and the enjoyment of running in the park."

Whether you want to use the event to kick-start your 10k training, start small to build up the distance, or just want to set yourself a new challenge, then sign up today.
Want to challenge yourself and also run the 10K? Then sign up to join Team Orange on Sunday 19 May. Find out more