News |
Wednesday, 20th February 2019
Short-term lets available in our student halls
Rebecca, Events Management student, tells us how it's making her student experience even better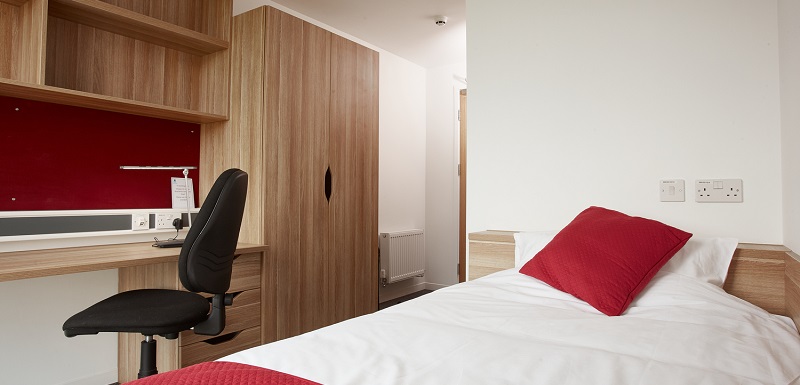 Did you know – we now offer short-term lets in our Manchester student halls?
So whether you're getting tired of your daily commute, want to spend more time on campus with friends or just fancy a change of scenery when getting your assignments completed, we've got you covered.
The cost of staying in a city centre hotel can be quite expensive, but the great news is that our short-term lets start from just £135 per week – and that includes bedding and towels, as well as access to our free WiFi and the 24/7 campus Security team.
We caught up with Rebecca, an Events Management student, who is making the most out of this fantastic service:
"I am enjoying my course and to gain broader experience I was keen to do a placement to develop different skills and keep my career options open. The Careers and Employability team helped me to find a year-long placement with the University's Student Journey Transformation Programme – I get to rotate around several different teams to gain a range of experiences and am really enjoying the placement. However…
"I'm from Preston and had planned to commute each day, but after three months, I had had enough. The regular train delays meant that my days were even longer than I had anticipated and I was left feeling tired and stressed, even before my day had begun – I was worried that I wouldn't get the most out of my placement experience or showcase myself in the best light.
"Knowing that I wanted to live closer to my placement, I looked at the student accommodation website and was pleased to find out that they were offering short-term lets to students. I had enjoyed living in halls during my first and second year at University, especially being in the heart of campus life and having the chance to make some great friends, so this felt like the perfect solution.
"I was apprehensive with working full-time and living with students who liked to go on nights out, but I was able to see the accommodation and meet with the flat mates with a Residential Advisor before agreeing to the room. Also, as it was only a one-month rolling contract for the room, I knew that if it didn't work out as well as I had hoped, I could easily leave – so I had nothing to lose.
"The whole process was really quick too and took about two weeks from applying to moving in. I applied online and Charley, in the Student Accommodation team, was brilliant at explaining everything I needed to know, helping me decide where I wanted to stay and quickly answering any questions I had. The room is great and if I have any questions or issues, the reception teams are on hand to get it sorted as quickly as possible.
"There are eight of us living together in the accommodation and we all get on really well (we even have tea together most nights), but the best thing for me is that it's only a short walk to my placement. I would definitely advise commuting students to consider the short-term lets service, especially if you've got an early exam or want to work late in the library – deadlines can be stressful enough without the added worry of train delays!"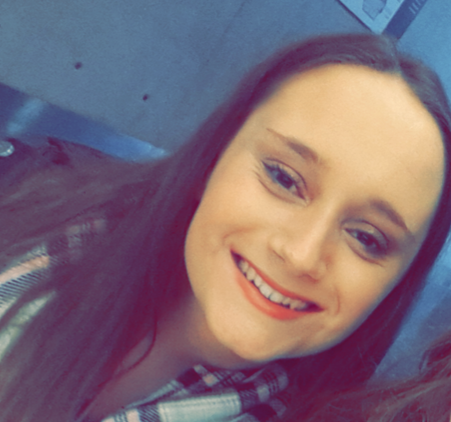 Glad to hear you are enjoying your time in our student accommodation, Rebecca. Thanks for sharing your story with us.
All Manchester Met students can apply for a short-term stay and once we've received your request, we'll be in touch to let you know which rooms we have available for your chosen dates.
For more information, please visit our short-term lets webpage or if you have any questions, get in touch with the team on 0161 247 2958 or accommodation@mmu.ac.uk.