News |
Friday, 22nd February 2019
What are your plans after you graduate?
Shape your future through a postgraduate course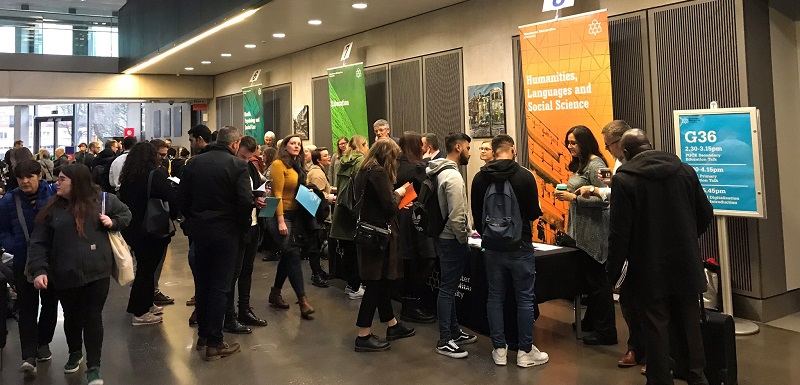 On Wednesday 20 February, we hosted the latest of our inspiring Postgraduate Open Days in the Business School.
Postgraduate Open Days are a great opportunity for prospective students to find out more about postgraduate study at Manchester Metropolitan – everything from course content and funding, to accommodation and student support.
The day was a great success with 780 attendees and the Student Communications team spoke to some of the potential postgraduate students who attended and are looking to shape their future at Manchester Metropolitan:
"Manchester Met is a fantastic option for me as I have previously studied here and really enjoyed being part of the Academic Community. I am also eligible to receive the loyalty alumni discount, which will be a great help financially."
Lauren, Manchester Metropolitan English graduate
"I've been both a student and staff member at the University and I've thoroughly enjoyed it. I've been really supported in furthering my education since working at Manchester Met and this has encouraged me to pursue a postgrad course."
Jordan, Senior Research Assistant, Arts and Humanities
"Manchester Met has a really good reputation and I was told by friends and family that Manchester is a great place to study, work and live."
Abbey, external undergraduate student
Don't worry if you missed out on the postgraduate open day, our next one is taking in May – so make sure you sign up today to find out how you can take on the world through postgraduate study.
For more information about the courses on offer, please visit our postgraduate webpage.