News |
Tuesday, 16th April 2019
The power of words: A city of poetry
Manchester's first Poetry Library will open in the new Arts and Humanities building in 2020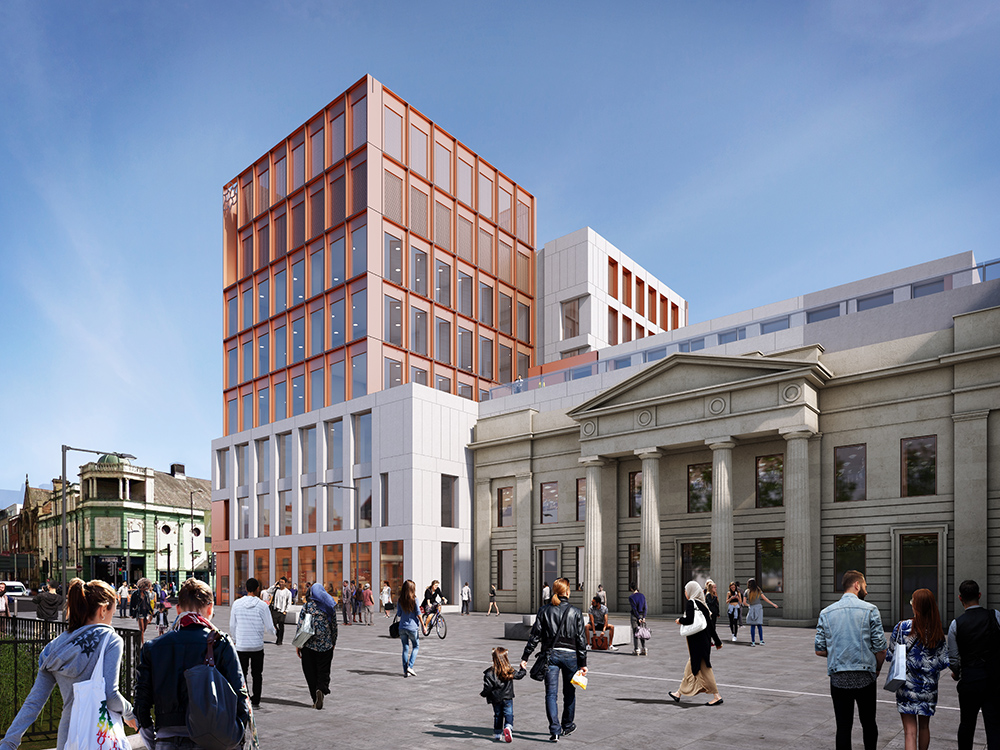 Manchester's first ever specialist Poetry Library will open at Manchester Metropolitan University in 2020, building on a rich and historic tradition in the city.
Upon his death in 1651, wealthy textile merchant and library owner Humphrey Chetham decreed that future librarians should "require nothing of any man that cometh into the library".
So Chetham's Library opened its doors to the people of Manchester and became the first public library in the English-speaking world.
Since then Manchester's library scene has flourished to become its flagship cultural offering to tourists and locals alike – from Chetham's to the John Rylands and Portico and the city's library and information services headquarters at Manchester Central Library. This heritage formed a key plank of Manchester's successful UNESCO City of Literature bid.
And Manchester Metropolitan's flourishing contemporary poetry scene makes it an obvious choice to host the city's first Poetry Library – just the fourth in the UK and first in the North West.
The library will be housed on the ground floor of the new £46m Arts and Humanities building, alongside the Manchester Writing School led by Poet Laureate Carol Ann Duffy DBE and home to an ever-growing number of other internationally renowned poets.
One of those, Michael Symmons Roberts, winner of the Forward Prize, Costa Poetry Prize and the Whitbread Poetry Award, as well as a Professor of Poetry at Manchester Metropolitan, said: "I'm very excited about the new Poetry Library, not just because it will build on the Writing School's longstanding reputation as a key international centre for poetry, but also because the Library will face out into the city, beyond the University community.
"Like the specialist poetry libraries in London and Edinburgh, we hope it will become a focus for anyone interested in poetry, from researchers and writers to curious readers from Manchester and beyond."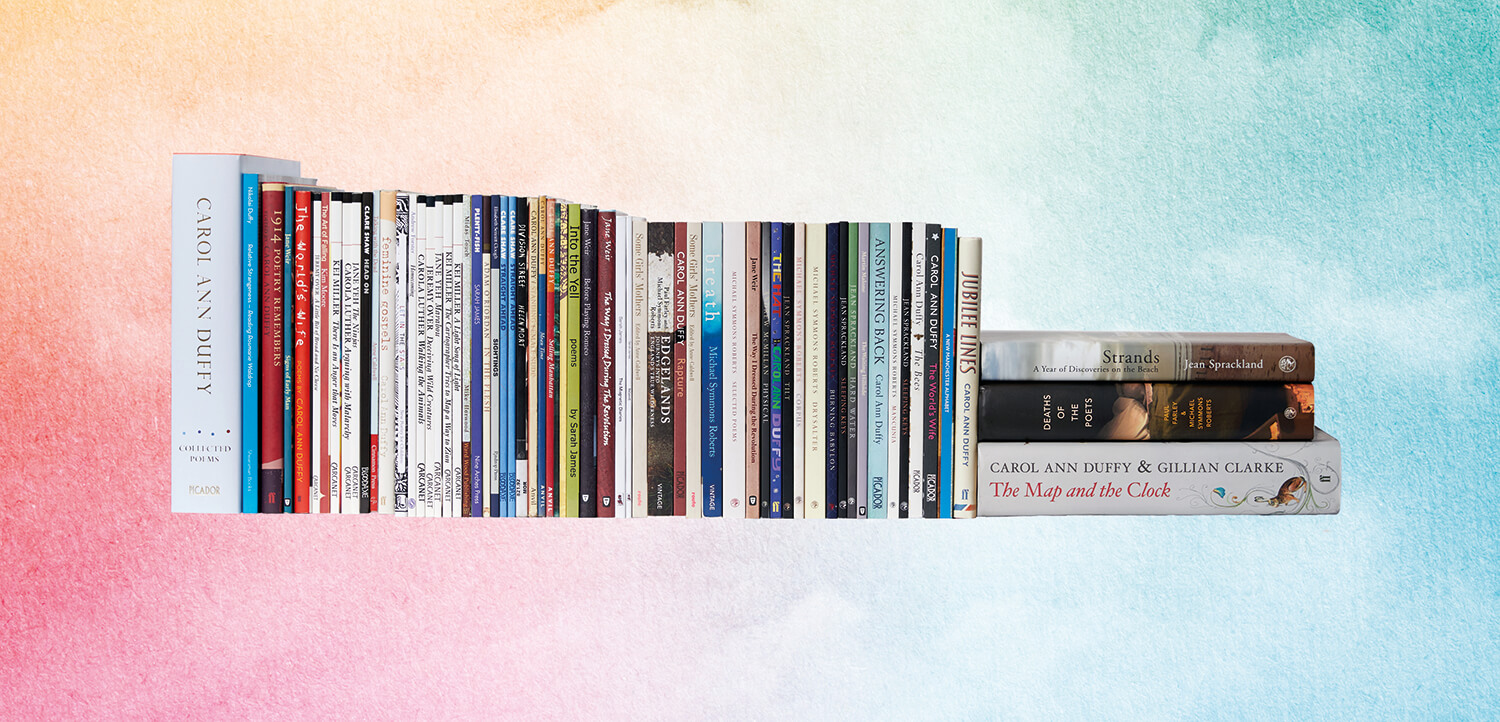 Professor Jean Sprackland, academic lead on the project and chair of the Poetry Archive, said: "Our postgraduate creative writing community is the largest in the country, and from the beginning we have always had a unique strength in poetry.
"The Poetry Library has grown organically from these deep and spreading roots. It says something about the University's confidence in this field that it has grasped the opportunity to take the lead on creating a new jewel in the crown of Manchester's literary life."
The Poetry Library will be open to the public, with the ambition of it also being a lending library. There will also be exhibition spaces and areas for working. Those managing the project are starting to grow its collection – aimed at eventually being 30,000 books, which like its counterparts in London and Edinburgh, will focus largely on contemporary and 20th-century poetry.
But there is also a clear focus on making the Manchester Poetry Library distinct and able to truly reflect the diversity of the University's poets and the city itself.
The ambition is to build a collection of audio and visual recordings of poetry alongside the written word, mirroring the multifaceted talents of the University's poetry staff – between them, they write for theatre, radio and opera, and are exceptionally active in taking poetry beyond the page.
As with the University's UNESCO City of Literature programming, there will also be a focus on poetry in languages other than English, to reflect the varied linguistic landscape in the city itself. The Library has already been gifted poetry books in Urdu from the Manchester Muslim Writers group following the first UNESCO City of Literature event on International Mother Language Day.
Helen Mort (pictured below), five-time winner of the Foyle Young Poets of the Year Award, said: "The Poetry Library is going to be a really great meeting point and focus for all the many disparate activities that were already going on, both in the University and across the city.
"That's the nice thing about the UNESCO status as well. There's a real sense of bringing people together. We've had a Mushaira event in Urdu poetry that brought together Manchester Muslim Writers and Manchester Met. We've had events on translation too. It just feels like it's starting to pull together things already going on. It will be such a great asset that is a space to use for poetry events that everyone knows."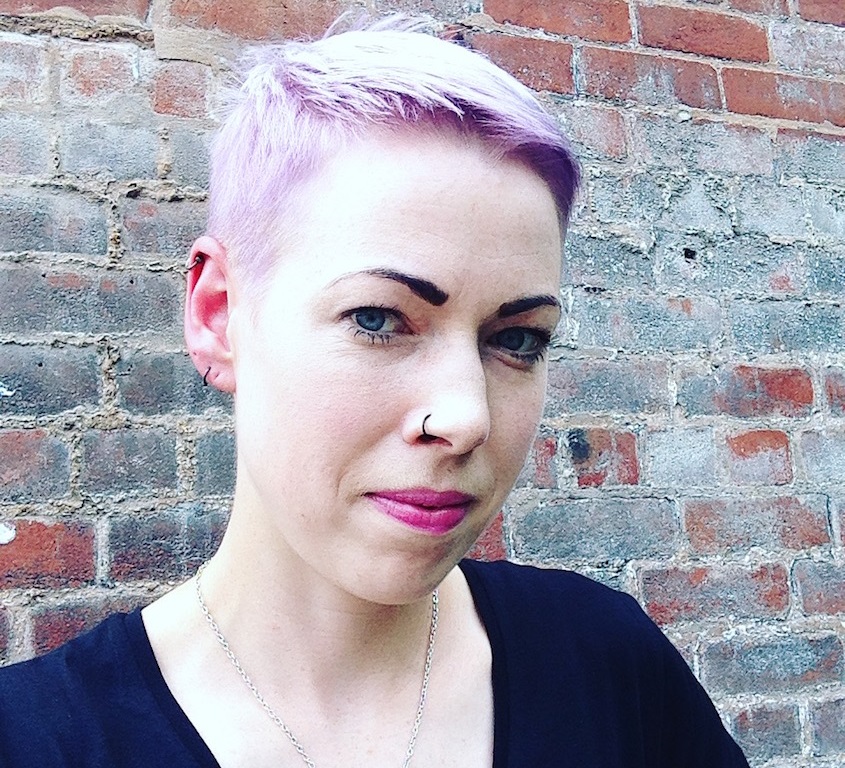 Ian Tabbron, Senior Relationship Manager, Arts Council England, said: "One particularly exciting project is the Poetry Library, which is due to open in 2020. The vision and ambition for this is remarkable, promising a previously unimaginable range of opportunities because of the intended use of new technologies and the active targeting of many different participant groups. For instance, the long-running Manchester Children's Book Festival has partnered with Manchester Libraries, the City Council and others including the Portico. The University is supporting the Manchester Libraries Festival project, coordinated by Manchester Literature Festival in conjunction with the British Council and others, to celebrate the role of public libraries in civic life. That ethos of collaboration will be a key tenet of the Poetry Library.
Neil MacInnes, Manchester City Council's Strategic Lead for Libraries, Galleries and Culture, said: "Our libraries team has a longstanding history of working in partnership with other libraries in the city, including Manchester Metropolitan University, to build on the wider cultural roles libraries have in the city and look at how we develop and retain audiences – particularly in relation to promoting reading, literature and information. This includes reciprocal access agreements to widen participation.
"We're really looking forward to the University's new Poetry Library and to exploring how we can continue to work with Manchester Metropolitan University to increase audiences for poetry, both written and performed, right across Manchester."
"The big ambition is that the library doesn't just stand in isolation, but that it also draws attention to the poetry offer in Manchester as a whole," explained Martin Kratz, Project Manager of the Poetry Library project at Manchester Metropolitan.
"This is a poetry city. We've got ancient poetry in the John Rylands, an extract from The Epic of Gilgamesh on a stone tablet, to the 19th-century Portico collection, Chetham's, the Working Class Movement Library. While they're not specifically dedicated to poetry, they have amazing poetry holdings and part of what we're doing is drawing attention to those and working with them to make a bigger offer."
As well as having lauded poets on its writing staff, Manchester Metropolitan has sought to make poetry part of its outreach activity outside of the University walls. A public lending Poetry Library would follow in this rich vein.
For instance, poetry is one part of the Manchester Writing Competition, the UK's biggest literary award for unpublished writers. The University also runs national Laureate Education Project Mother Tongue Other Tongue, a multilingual poetry competition celebrating cultural diversity and the languages spoken in UK schools, which has been publicly endorsed by Nobel Peace Prize winner Malala Yousafzai.
Future plans are to link up with the Manchester Centre for Youth Studies at the University to develop creative new youth outreach and engagement activities in Greater Manchester, including an online poetry resource by young people for young people. The Poetry Library's exhibition and performance space will enable them to showcase their work and also host a creative writing Saturday Club.
"The library and its collection will be accessible to all – the project is built on an outwardfacing philosophy of engagement, access and participation, and it will be designed not only to be invaluable to students and researchers but also to make a real difference to the life of the city and the region," explained Professor Sprackland. "This means it will emerge from, and respond to, Greater Manchester's rich diversity of language and culture, and will be open to collaboration and partnership with the many poetry and spoken word groups which thrive here, as well as with the other libraries. Manchester is a city of libraries!"