News |
Wednesday, 3rd July 2019
Success of two previous finalists from our Manchester Writing Competition
Two finalists from the Manchester Writing Competition at the Manchester Writing School at Manchester Metropolitan University have had publication success recently.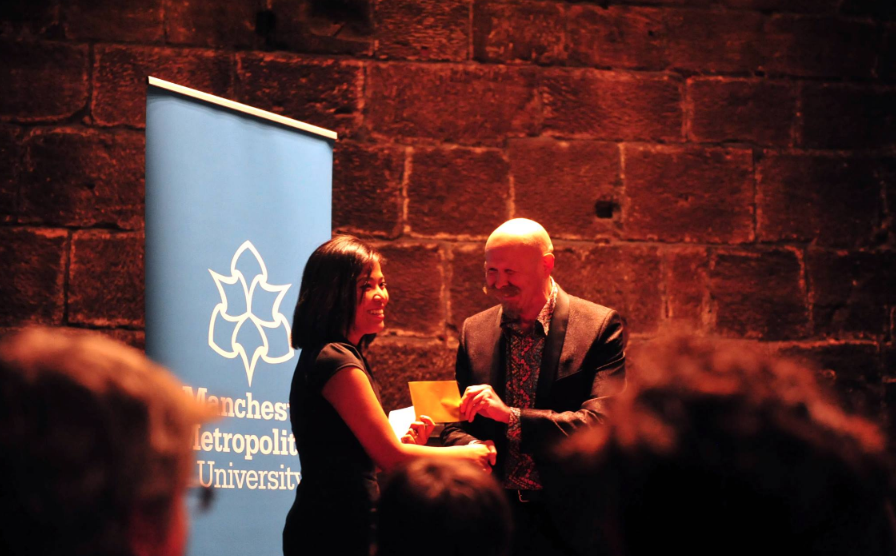 Erinna Mettler was shortlisted for the Manchester Fiction Prize in 2016 with a story called "Sixteen Feet". The story has just been published by Lakeview Journal, and we're mentioned as first publisher. Further details are available here.
Erina Mettler's short story collection, Fifteen Minutes was published by Unbound in 2017. It is themed around the influence of fame in every day life. Each story features someone famous but they are not the important character. Find out more about Erina on her website.
Romalyn Ante won our 2017 Manchester Poetry Prize and returned to the 2018 prize ceremony to commend this year's finalists and hand over the crown (you can see her speech here). Romalyn just been picked up by Chatto publishing and her debut collection, Antiemetic for Homesickness, will be out next year. News here, where the Prize win is mentioned.
Romalyn Ante entered a manuscript of four poems – Nightingale Pledge, Molave, Transform, and Antiemetic for Homesickness. All poems reflect her work as a nurse in the NHS and private sector, and the last one touches on the story of Filipino nurses in the UK and coping with homesickness. Romalyn Ante speaks to Arts Foundry about winning the prize here.
The Manchester Writing Competition offers the UK's biggest literary awards for unpublished work, offered by the country's most successful writing school. The Competition was established in 2008 by Carol Ann Duffy (UK Poet Laureate 2009-19) and has awarded more than £175,000 to writers. Each year two £10,000* prizes are awarded: the Manchester Poetry Prize for best portfolio of poems and the Manchester Fiction Prize for best short story. Designed to encourage and celebrate new writing across the globe, the competition is open internationally to new and established writers. Find out more about the prize and how to enter here.