Manchester Metropolitan praised by Ofsted for its vision of making higher education accessible for all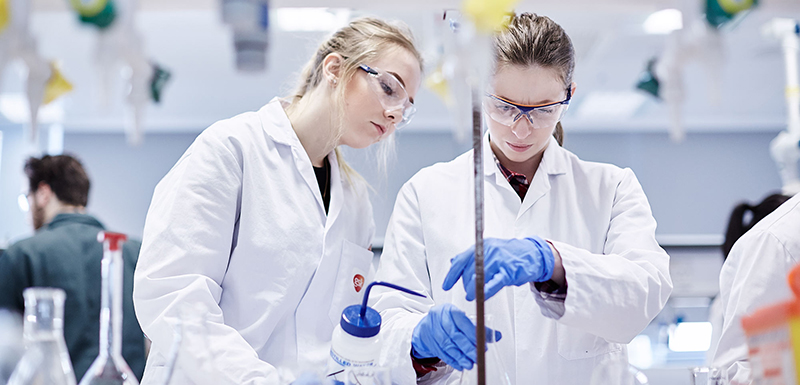 Manchester Metropolitan University's provision of further education and skills has been rated as outstanding by the UK's education regulator.
Following an inspection in November 2018, the Office for Standards in Education, Children's Services and Skills (Ofsted) has published a new report grading the University's delivery of its further education and skills provision as outstanding.
The Ofsted report summarises the findings in relation to leadership and management, the quality of teaching, learning and assessment, personal development, behaviour and welfare and outcomes for learners – all of which were graded as outstanding.
The University has an established track record in the delivery of its highly regarded Foundation Diploma in Art and Design, which once again was rated 'outstanding'. For the first time, the Ofsted inspection also included the University's Higher Apprenticeship in Chemical Science, which was graded 'good'.
A team of four inspectors visited the University and used group and individual interviews, questionnaires and an extensive range of documentation to gather the views of learners and employers. In addition, they observed teaching on both programmes, assessments and progress reviews to help them reach their conclusions.
While not all of Manchester Metropolitan's apprenticeships were subject to inspection, the approach is representative of the way the University has proactively developed all of its programmes, with employers involved from the outset with a clear focus on the apprentice experience.
This is a fantastic achievement for our team and we were also hugely appreciative of our employer partners and apprentices for engaging with the inspection.
Liz Gorb, Director of Apprenticeships at Manchester Metropolitan, said: "A huge amount of hard work has gone into creating programmes that provide an effective learning experience for our apprentices and ultimately deliver valuable impact for the employers who are supporting them.
"We have learnt a great deal and will certainly be starting work straight away on implementing the feedback of the inspection team. We'll also be looking at the ways we can apply these recommendations to further improve all of our apprenticeship delivery."
Manchester Metropolitan started delivering Degree Apprenticeships in September 2015 and now offers programmes in Digital & Technology, Management, Health, as well as Chemical Science.
The Ofsted rating comes shortly after the University welcomed its 1,000th apprentice student. The apprentices represent more than 230 partner organisations, which includes some of the UK's largest employers and innovative high-growth SMEs.
Find out more about Manchester Metropolitan's innovative apprenticeship programmes on the dedicated degree apprenticeship website.