Opinion |
Friday, 17th May 2019
Supermarket mergers not the cost of price wars – it's about the way we shop
Consumer behaviour is shaping the future of our supermarkets, argues Dr Amna Khan
By Dr Amna Khan
Senior Lecturer in Consumer Behaviour and Retailing at Manchester Metropolitan University.
The recent decision from the Competition and Markets Authority to block the proposed merger between Sainsbury's and Asda has raised questions about the future of the UK's biggest supermarkets.
Supermarkets have been affected by a number of issues including shifts in consumer shopping behaviour, the political landscape, uncertainty associated with Brexit and consumer confidence.
In addition, discount retailers are actively increasing their market share, which has particularly affected the UK's traditional "Big Four" supermarkets (Tesco, Asda, Sainsbury's and Morrisons).
The major competitors in this area are the German retailers Aldi and Lidl, who have increasingly attracted customers away from the Big Four.
Aldi now has a reported 8% market share, which compares favourably with rival Morrisons' 10.3%. This emphasises the pressure that the traditional big retailers are now feeling.
People are less loyal to a supermarket than they were in the past as they can easily shop at alternatives. Consumers now have a choice between discount retailers, local independent traders and shopping at the bigger supermarkets.
Big weekly shop
Another factor affecting supermarkets is the decline in the "big weekly shop" that has been a traditional feature of households across the UK for a number of years.
Our lifestyles have changed, with more awareness around waste meaning people buy more of their shopping in smaller parts on the go. With many city centre shops now open 24/7, this makes shopping much more convenient.
The rise of online shopping also means consumers can have their groceries delivered directly and be able to top-up what they need as necessary.
In addition, the UK consumer now makes more daily shopping trips rather than one weekly big shop. This has seen an increase in large store closures as consumers can access smaller convenient stores – on their way home from work for example – and pick up what they like.
The fact that these smaller shops have a bigger mark up in prices than large stores, emphasises the fact that the struggles faced by supermarkets are related more to a change in consumer behaviour than an issue with pricing.
Mergers and takeovers
Potential takeovers, delivery deals and mergers change the dynamics within the market. They are going to result in supermarkets trying to capitalise on their strengths and essentially partner where they have weaknesses – as we have seen with the deal between Marks and Spencer and Ocado.
Dwindling market share and the loss of customers to the discount retailers are key concerns to the top retailers. The squeeze on profit margins, coupled with the current uncertainty in the market with Brexit, is likely to affect supply chains and logistics.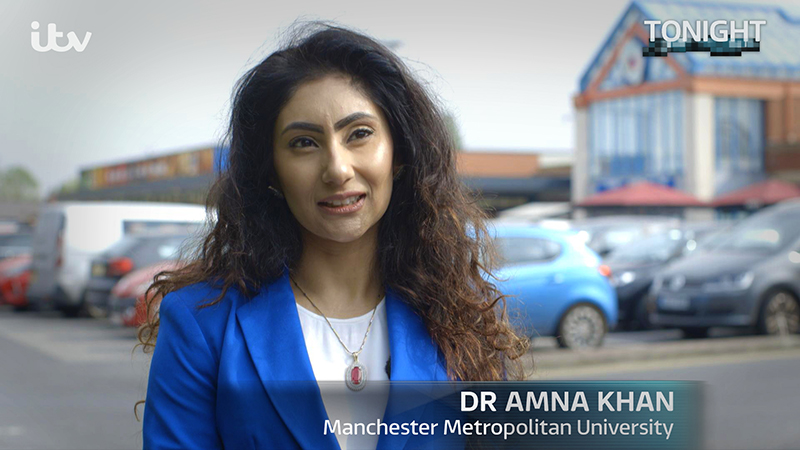 Tesco is one supermarket that is already looking to address this with the launch of Jacks – supplementary stores offering discounted merchandise in direct competition with stores such as Aldi and Lidl.
Ultimately, supermarkets try to remain competitive whilst giving customers the best deal that they can. Customers are more price sensitive than they have been in the past, hence the shift to discount retailers, which has forced the supermarkets to offer products that are cheaper.
Most traditional supermarkets also offer loyalty schemes, such as the Tesco Clubcard and Sainsbury's Nectar card. However, the success of these schemes over the years has been questionable. In response, Nectar card has changed its points structure and, more recently, Tesco and Sainsbury's are looking at ways to reinvent their loyalty initiatives.
The introduction of Amazon
Amazon stores entering the grocery market will result in significant changes in the operations and nature of the competition. Amazon has streamlined its logistics and supply chain and provides customers with delivery within hours. More significantly, the checkout-less stores that will harness technology in its service offering is going to disrupt the way that we shop.
This is likely to cause a major change in the way in which grocery markets operate. It is not just about price wars and mergers. It is more to do with the way that we shop. It is a change that capitalises on consumers' adoption to technology in their everyday life. People use technology to increase convenience, not necessarily to make the products they are buying any cheaper.
Consumer loyalty has changed as market dynamics have shifted. Commentators can point to the fallout from the 2008 recession, the adoption of new technology and the ever-changing pressures and prices in the sector.
However, with the average consumer now empowered with more information than ever before, the changing nature of our supermarkets will be a result of the ways we decide to do our shopping.