News |
Monday, 20th May 2019
University writer in race for prestigious Oxford Professor of Poetry post
Andrew McMillan's nomination is latest public recognition of strength of The Manchester Writing School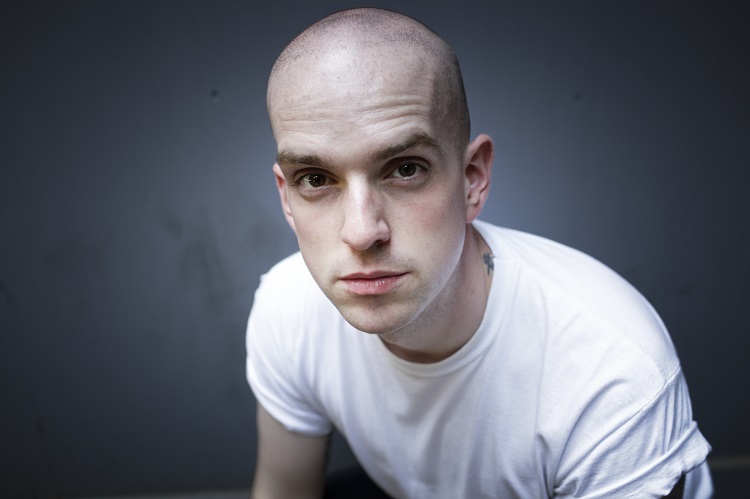 Poet and lecturer Andrew McMillan is in the running to be the next Oxford Professor of Poetry – one of the country's most esteemed literary roles.
McMillan, Senior Lecturer in The Manchester Writing School at Manchester Metropolitan University, is on a shortlist of three to become the 46th holder of the post, succeeding the new Poet Laureate Simon Armitage.
First elected in 1708, the Oxford Professor of Poetry is widely considered to be second only to the laureateship in prestige, with literary luminaries W.H Auden, Cecil Day-Lewis and Seamus Heaney all previous occupants of the post.
Creative depth
McMillan's nomination is the latest public acknowledgment of the depth of creative talent at The Manchester Writing School, also home to the outgoing Poet Laureate Professor Carol Ann Duffy DBE and a clutch of other award-winning poets, novelists and scriptwriters. New Poet Laureate Armitage is also a former lecturer at the Writing School.
To be shortlisted for the elected Oxford Professor of Poetry post, each candidate must first be nominated by 50 University of Oxford graduates. McMillan was nominated by journalist and broadcaster Samira Ahmed, 2018 Griffin Poetry Prize winner Billy-Ray Belcourt, and Oxford historian Professor Rana Mitter, among many others.
McMillan joins fellow poets Alice Oswald and Todd Swift on the shortlist, with voting open to Oxford graduates and staff from May 23 until June 20, with the winner announced on the following day.
I would hope to make a dynamic, insightful and fresh contribution to the life of poetry and literature at the university.
If elected, 30-year-old McMillan would be the youngest Oxford Professor of Poetry since Henry Hart Milman in 1821.
McMillan, Senior Lecturer in Creative Writing, said: "It's a surreal honour to find myself on the ballot to be Oxford Professor of Poetry.
"It is true that I am young - though with half a decade on Keats, at his oldest - but I would hope to make a dynamic, insightful and fresh contribution to the life of poetry and literature at the university.
"Perhaps the best thing a role like this can do is to offer illumination of poets who time or fashions have pushed back into the dark, and seek to remind people that poetry does not belong within the academy, it belongs to the people."
Critically acclaimed
McMillan has written two critically-acclaimed collections, his 2015 debut physical the first ever poetry collection to win The Guardian First Book Award, followed by 2018's playtime, which was a Poetry Book of the Year in The Sunday Times and described by Alan Bennett as "vivid, accessible and honest, sometimes uncomfortably so."
Ahmed, who nominated McMillan and is an Honorary Fellow of St Edmund Hall at Oxford, first met the poet when she interviewed him for BBC's Front Row in 2015.
She said: "I knew nothing about him before then but he stunned me with the beauty and richness of his writing, his humour, and how he has such powerful and sensitive insights into the anxieties of our age - especially around gender and sexuality. I was fascinated with how he managed to convey such depth in a way that was so accessible and universal.
"I'd love more people to get to share his ideas and his way of thinking. As an experienced university academic, I would love to see what he'll do with his termly lectures. He's one of the stars of modern poetry, young, but mature in his voice, Andrew McMillan seems perfectly placed to connect an ivory tower to the wider nation and get us speaking to each other."
Dr Jess Edwards, Head of the Department of English at Manchester Metropolitan, said: "Andrew has been described in the media as one of the rock stars of poetry, and his candidacy for this post demonstrates that popularity and accessibility need not be incompatible with intellectual seriousness and academic excellence. This combination has been the hallmark of poetry at Manchester Metropolitan for many years."
A new Oxford Professor of Poetry is elected every four years, and their responsibilities include giving a public lecture each term, as well as an oration at the University's honorary degree ceremony every other year. The position is honorary, meaning that if McMillan was elected he would continue in post at Manchester Metropolitan alongside his new duties.
Voting is open to University of Oxford graduates who have had their degree formally conferred, and several thousand members of staff who make up the University's 'parliament', known as Congregation.
Prospective voters must register online before noon on June 6.