News |
Monday, 15th July 2019
Cricket World Cup: "This day will go down in history"
University alumnus Ashley Giles reflects on England's World Cup victory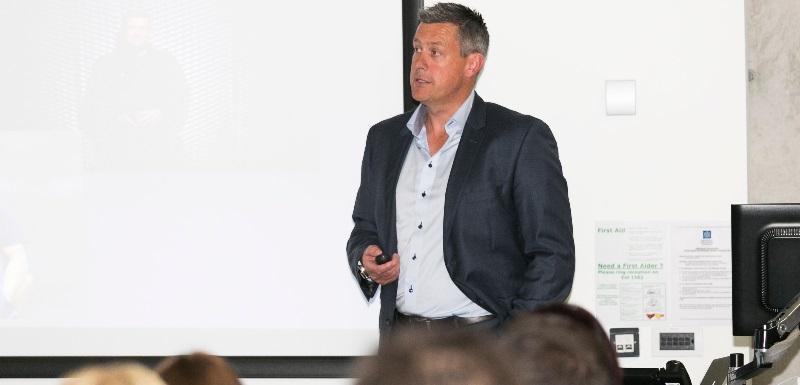 A Manchester Metropolitan graduate and Managing Director of England Men's Cricket has praised the inspirational performance of England's cricketers following their historic World Cup Final victory.
In what has been labelled by many to be one of the greatest games of cricket ever played, England overcame New Zealand in a dramatic "super over" to win the men's World Cup for the first time.
Speaking to the England Cricket Board (ECB), Manchester Metropolitan alumnus Ashley Giles said: "I couldn't be prouder of the team's achievements in what was one of the greatest cricket matches of all time. What an amazing feeling for the boys who have worked so unbelievably hard to get to this point. It's important that we enjoy the moment and be proud as the team look to inspire yet again during the Specsavers Ashes.
"Massive congratulations to Eoin, Trevor, the team and everyone involved in making this dream a reality. This day will go down in history and no doubt inspire a generation of boys and girls to fall in love with this exceptional sport."
I couldn't be prouder of the team's achievements in what was one of the greatest cricket matches of all time
Giles graduated from Manchester Metropolitan's pioneering Master of Sport Directorship (MSD) in 2017.
Now in its fifth year, the MSD gives sports and business professionals the chance to gain knowledge in the executive and strategic development of leading sports organisations. It equips leaders to bridge the gap between the boardroom and the playing field, to prepare them for the role of sporting director.
Speaking about the course at the MSD Convention in September 2018, Giles said: "It was a real experience of personal growth as much as anything. Having never done a huge amount of academic work, to come back to university was a real challenge.
"One thing you do get at Manchester Met is a huge amount of support from all the tutors and your fellow students. I feel like a better prepared person for doing the course and it has shaped the way I do my job now."
In his role of Managing Director, Giles will now play a key part in the ECB's plans to grow the game of cricket in England – a role that he believes the MSD programme has prepared him.
Giles added: "My role as a sporting director is to stand back a little bit and take a more strategic and wider view while at the same time providing a buffer between the coaches and the pressure of winning.
"I hope that the experience and knowledge I have gained on the course, coupled with my experience of playing, will benefit us in how we look at the future as well as what's happening tomorrow and how we win games."
Find out more about the MSD at Manchester Metropolitan University.