News |
Monday, 11th November 2019
Historian tops public poll for Manchester culture award
Michala Hulme recognised for bringing Manchester history and heritage to life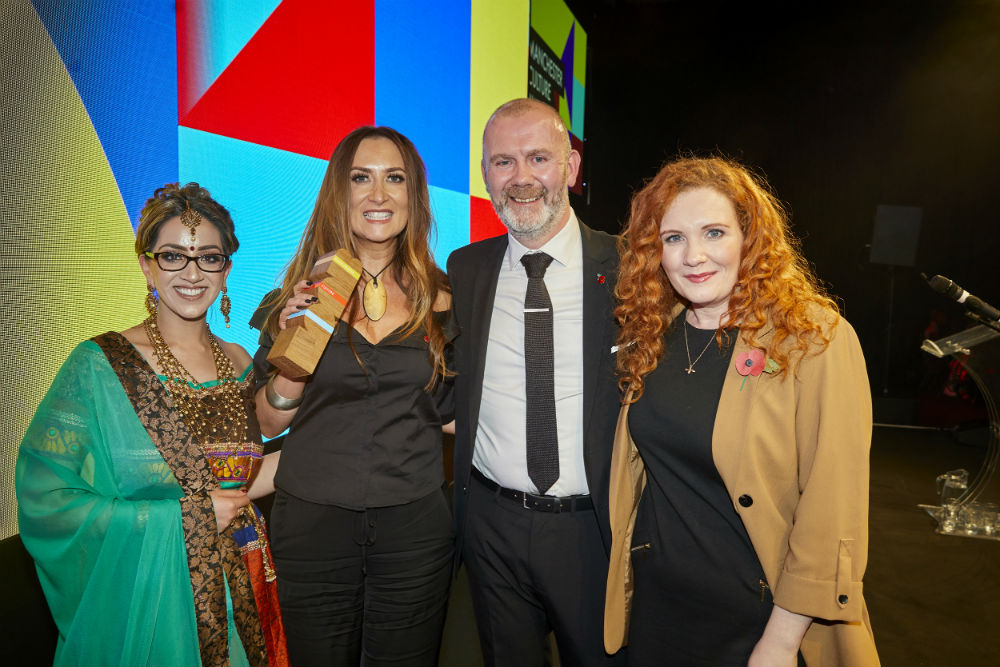 A University historian and champion of local heritage has won a public vote for an award that celebrates a significant contribution to culture in Manchester.
Michala Hulme, Lecturer in Public History at Manchester Metropolitan University, took home the People's Culture Award at the Manchester Culture Awards 2019 on Saturday evening.
The social historian and genealogist has brought Manchester's fascinating history to life over recent years, from co-curating an exhibition on its favourite ever shops to tracking down the living descendants of the Peterloo Massacre.
Mancunians chose Hulme from a ten-strong award shortlist, organised in association with the Manchester Evening News, in a category that recognises individuals or organisations that have had a cultural impact over many years in a school, club, community or across the city as a whole.
Hulme said: "I am delighted to have received the People's Culture Award – doubly so as it was voted for by the public.
"I love Manchester and I am passionate about sharing its diverse and vibrant history with its inhabitants, whose interaction with and contribution to my work has never failed to amaze me.
"I am very lucky that I work for an organisation that feels the same and the University's support has been invaluable over the past few years."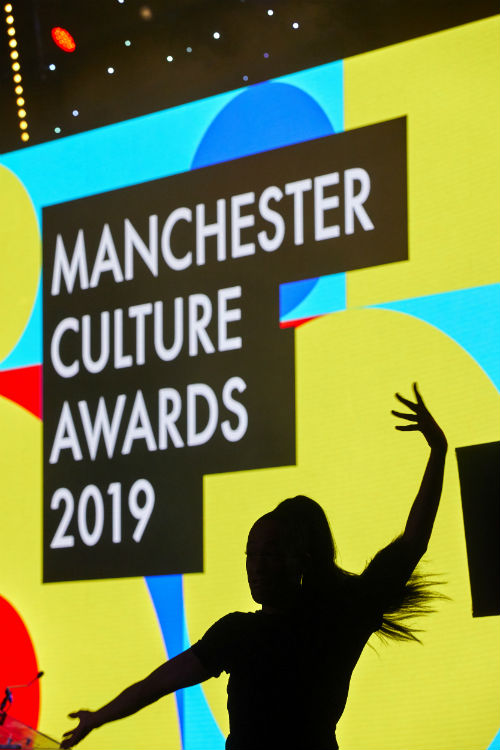 As well as producing exhibitions and public events linked to her research, Hulme is a regular local and national media contributor, appearing as an expert historian on BBC's Who Do You Think You Are? and Channel 4's Great Canal Journeys, and recently co-hosted an Ancestry.co.uk podcast unearthing the stories behind infamous newspaper headlines.
The 100 Manchester Shops project, co-organised with Professor Jon Stobart, culminated in a public exhibition at Manchester Central Library, while her research on the Manchester Histories Peterloo Descendants Project led to her reproducing a 135-year-photograph with the living family of survivors.
Hulme is also the author of two books on her research specialism of life and death in Victorian society A Grim Almanac of Manchester and Bloody British History: Manchester.
I love Manchester and I am passionate about sharing its diverse and vibrant history with its inhabitants
Organised by Manchester City Council, the Manchester Culture Awards recognise both the massive contribution culture makes to the city's economy, and the role of culture in helping make Manchester a vibrant place that people want to live in, work, and visit. A cultural call-out back in June saw over 300 nominations made across twelve different award categories.
Councillor Luthfur Rahman, Executive Member for Skills, Culture, and Leisure, Manchester City Council, said: "This was another phenomenal year for the Manchester Culture Awards, both in terms of the number of entries and also the standard of those nominated - which was quite simply off the scale and world-class.
"What was so brilliant again about the entries is that they really showed off the incredible range and quality of cultural activity that has taken place in Manchester over the last year."