News |
Friday, 6th December 2019
'Unsustainable' UK economy needs fundamental green transformation, research suggests
New policy paper outlines economic changes needed to meet green targets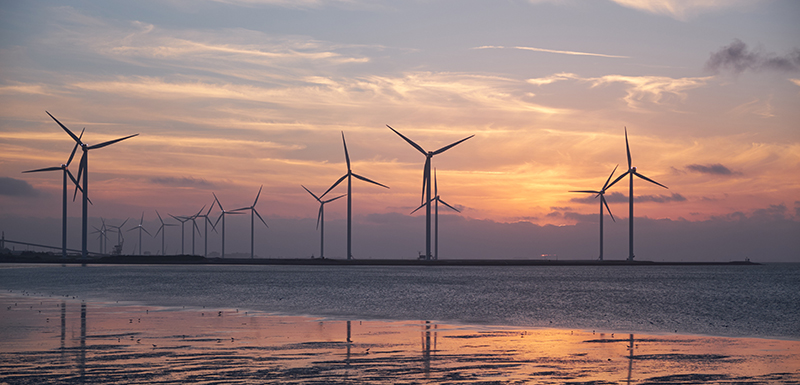 The relationship between the UK economy and the current climate emergency demands an industrial strategy designed to achieve decarbonisation, according to analysis from Manchester Metropolitan University.
New research suggests that the limited progress made by companies and consumers in 'free markets' over recent decades, means state intervention is vital to accomplishing an economic transformation on the scale and within the timescales necessary.
Global support for the Green New Deal and the apparent competition between UK political parties on environmental issues ahead of the General Election suggests that the time for green industrial policy may have finally arrived.
The Green New Deal is a plan, and a growing global movement, for huge investment in a new generation of jobs in the industries and infrastructure needed to tackle the climate crisis.
Dr Dan Bailey, Senior Lecturer in Political Economy at Manchester Metropolitan's Future Economies Research Centre, said: "Historically there has been a notable disjuncture between economic policy and climate science. This may now be changing with the re-emergence of the Green New Deal and the policies put forward by the major political parties ahead of the election. However, formidable barriers in the UK's political structures and wider economy could impede progress on green objectives.
"It is likely that a green transformation of the British state will need to take place before a green transformation of the British economy can be orchestrated."
The United Nations recently called on countries to strengthen their commitments to stall climate change, with a report outlining the need for "rapid and transformational" change to limit global warming.
Time is running out on our ability to mitigate the most catastrophic consequences of the climate crisis.
In a new policy paper, Dr Bailey argues that the institutional traditions within the British State – and particularly the Treasury and Bank of England – have historically hampered the development of green initiatives, and could do so again over the course of the next Parliament.
The analysis suggests that financing a Green New Deal depends not only on the result of the General Election, but also the skilful navigation and renovation of the British State by the next government.
Dr Bailey added: "Time is running out on our ability to mitigate the most catastrophic consequences of the climate crisis. The exact composition of the industrial and financial plan underpinning a green stimulus will be shaped by political and economic conditions, including the outcome of the General Election."
The full policy paper, Industrial Policy in the context of Climate Emergency: the case for a Green New Deal, can be seen at mmu.ac.uk/future-economies/publications.