News |
Thursday, 14th September 2017
Record number of student athletes receive sport scholarships
Sport Scholars include Paralympic star and gold medallist Kadeena Cox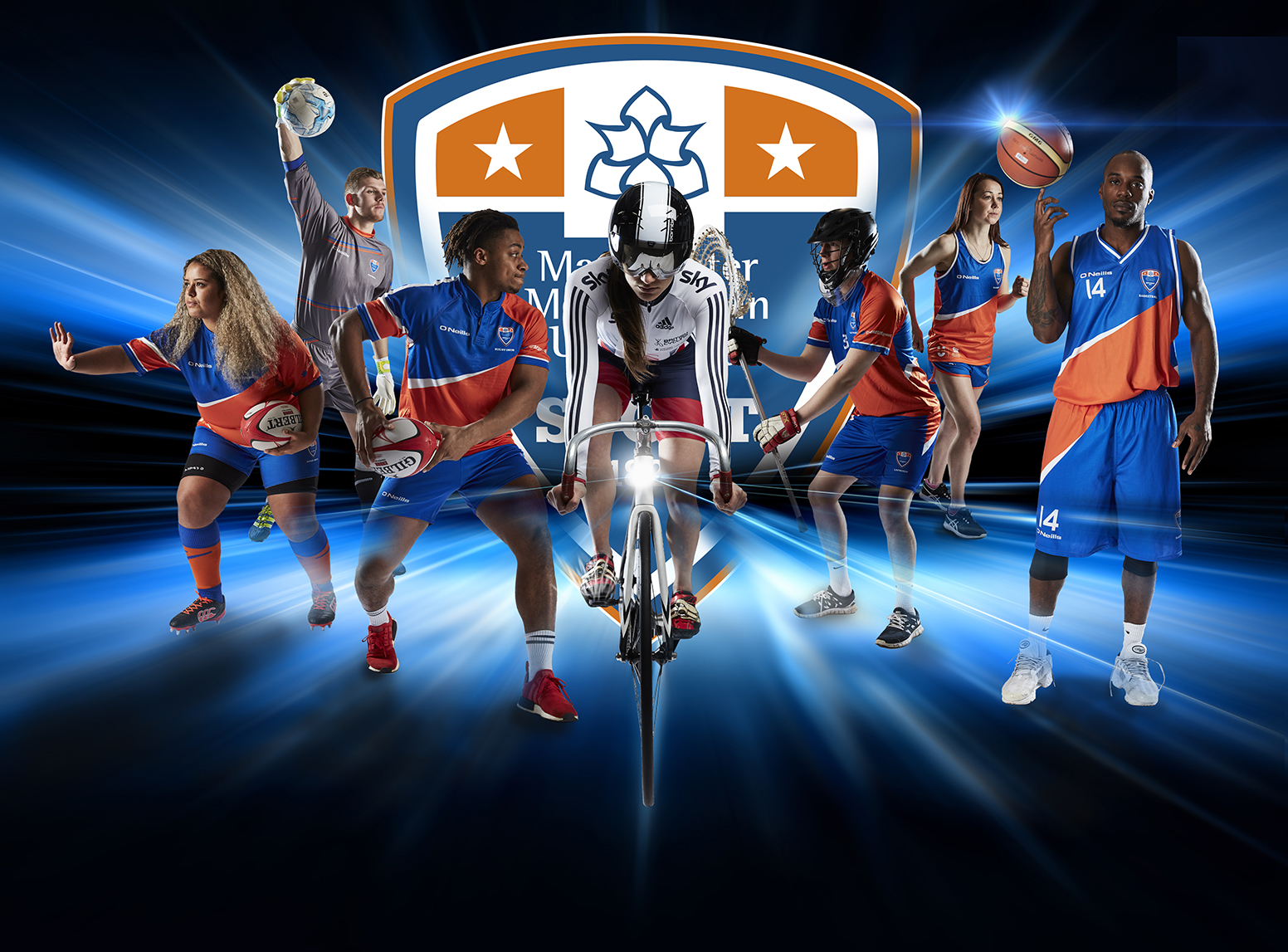 A record number of 60 scholars and five sport ambassadors have been selected to benefit from a tailored financial and sporting support package provided by MMU Sport.
The bespoke package, which includes nutrition, physiotherapy, strength and conditioning as well as financial support and contributions towards their fees, attracted hundreds of applications from athletes around the world – all looking to develop both their academic and athletic potential with Manchester Metropolitan University.
MMU Sport performance officer, Callum Jones said: "It's extremely exciting to see the level of student athletes that we attract to Manchester Metropolitan University through our scholarship programme.
"We have increased the number of student athletes supported by the programme whilst at the same time improving the overall standard of the cohort. This speaks volumes about the new partnerships and club links we have made across the country, and shows the investment into sport by Manchester Met."
Going for gold
This year's cohort includes Paralympic champion Kadeena Cox, who erupted onto the Paralympic scene in Rio last summer. Having conquered both cycling and athletics - bringing home a bronze, silver and two gold medals - she returns to University this year to complete her Physiotherapy studies.
Joining Kadeena is fellow track cyclist Joanna Rowsell-Shand, who is studying Physiology. Joanna is an Olympian Gold medallist in the team pursuit in both London 2012 and Rio 2016. Although now retired from the track racing, she looks forward to competing for Manchester Met in the road races as well as building her career outside the sport.
New scholar Michael Jones, who brought home a Gold medal in last summer's Paralympics in the 400m Freestyle category, will study Business Enterprise and Marketing and hopes to build on the success of his previous couple of years in the pool.
MMU Sport is also delighted to welcome back England international basketball player Stefan Gill. Stefan has been a professional basketballer for seven years and currently plays for Manchester Magic. He is studying for an MSc in International Business Management whilst also looking to continue to grow his personal training company with Enhance Performance.
Ambitious
Looking to the year ahead, Callum added: "Through their contribution in our club teams and impact in individual events, our sport scholars will help realise our ambition to climb the league table for the British University and College Sport and reach our target of 'Top 20 in BUCS by 2020.'
"We look forward to welcoming this group of Olympians, Paralympians and World Champions and making the 2017-2018 academic year Manchester Met's best year yet."
MMU Sport 2017/18 scholars
Rheanne Bailey Basketball MSc Physiotherapy
Abby Tyrrell Netball Sports Marketing Management
Aimee Pratt Athletics - SC Pharmaceutical Chemistry
Amy Clinton Netball Accounting and Finance
Ashton Greenwood Athletics - Sprints Philosophy
Calum Owen Rugby Union Physiotherapy
Chloe Golding Swimming Sports Science and Physiology
Connor Wilkinson Rugby Union Physiology
Dan Paddon Waterpolo Sport and Exercise with Physiology
Dean Wanliss Basketball Sports Management
Dom Bryan Rugby League Law (Masters)
Emily Hollinshead Football Primary Education
Fanni Kiss Rugby Union Sports Management (Foundation)
Fran Duffy Netball Legal Practice Course (Masters)
Georgia Sutherland Rugby Union Foundation Biology
Georgie Waterman Lacrosse Physiotherapy
Grace Simmons Basketball International Fashion and Promotion
Helen Scott Cycling Exercise and Sports Science
Honor Grimes Waterpolo Speech and Language Therapy
Izzy Howe Waterpolo Psychology
Jack Beevers Rugby Union Sport and Exercise Nutrition
Jess Crampton Cycling Fashion design and technology – sportswear
Joanna Rowsell-Shand Cycling Physiology
Joe Fox Gymnastics Human biology
Joel Leighton Waterpolo Sociology
Jordan Elliot Waterpolo Sport Management
Kadeena Cox Cycling - para Physiotherapy
Kevin Metzger Athletics - TJ Exercise and Sport Science
Lizzie Gladman Rugby Union BSc Physiotherapy
Loick Pouale Basketball Human Resource Management
Mike Jones Swimming - para Comb Honours- Business Enterprise/Marketing
Natasha Fenton Football BSc (Hons) Physiotherapy
Oliver Curtis Lacrosse BA (Hons) Primary Education with QTS
Paige Kindred Netball Primary Education
Paul McGookin Rugby Union Sports Management (Foundation Year)
Rachel Drabble Waterpolo PGCE Primary
Richard Bell Basketball MSC Management
Ryan Millar Rugby League Master of Architecture
Stefan Gill Basketball MSc Management
Tully Kearney Swimming - para Physiology (Physical Activity and Health)
Will Baxter Lacrosse Human Geography
Liam Kennerley Hockey Multimedia Journalism
Alex Pantechis Rugby Union Sports and Exercise Nutrition
Chloe Shepherd Netball Business Management
Ellie Bohannan Football Physical Education and Sport Pedagogy
Emily Bullis Athletics - SC distance Fashion
Hallam Chapman Rugby Union Product Design Engineering(foundation)
Jess Coulson Athletics - XC PhD
Josh Dean Rugby League Sport Management
Makisa Gilkes Netball Business and Law
Marcus Burgess Football Sports Marketing and Management
Matt Pagan Athletics - MD Mechanical Engineering
Michael Mulvey Boxing Business/Sport
Nathan Cummiskey Boxing Business
Rachel Towell Netball Human Resource Management
Reuben Wall Boxing Business Management
Sophie Evans Football Sport and Exercise Nutrition
Theresa Crookall Hockey Physiotherapy
Toni Buckingham Athletics - SP Fashion Design & Technology w/sports wear
Tyler McKenna Karate Science and Engineering

Ambassadors
Amy Salt Weightlifting Inclusive Education and Disability Studies
Hannah Dines Cycling - para MSc Sport and Exercise (Physiology)
Laura Black Handball MSC Pre registration Physiotherapy
Jess Varnish Cycling Sports and Exercise Nutrition
Rebecca Condie Hockey MSc Clinical Science (Cardiac Science)