News |
Thursday, 21st December 2017
Place-making expert professor named among global Top 100 Retail Influencers
Professor Cathy Parker's inclusion shows growing impact of the Institute of Place Management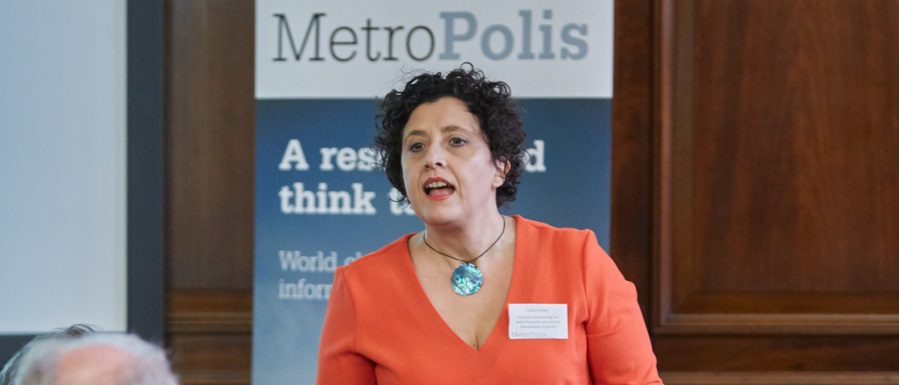 Professor Cathy Parker, Professor of Marketing and Retail Enterprise and Chair of the Institute of Place Management (IPM), has been named at number 66 in the Vend's Top 100 Retail Influencers for 2018.
The global list highlights "people that the industry turns to for advice and opinions. These are analysts, consultants, and journalists who are constantly sharing insightful content and commentary about retail, and they're actively helping merchants build and run thriving retail businesses".
Professor Parker's presence on the list shows the strong and growing influence of the IPM both in the UK and further afield.
She is also Editor-in-Chief of the Journal of Place Management and Development and is Visiting Professor at Institute of Regional Development, University of Tasmania as well as the Higher School of Economics, Russia.
Three Fellows of the IPM were also in Vend's Top 100 Retail Influencers list: retail consultant Graham Soult in 16th place; Diane Wehrle, a director at key IPM partner Springboard Research, at number 75, and freelance retail consultant Phil Smith, who took position 98.
Professor Parker said: ""I was honoured to be included on the list as it shows how influential our research is and how well connected I am to the retail community.
"It is also great to see other IPM Fellows recognised for their insight and thought leadership internationally.
"It tops off a great year for the Institute of Place Management at Manchester Metropolitan University."