News |
Wednesday, 14th March 2018
Manchester Writing School alumna wins prestigious £118,775 literary prize
Windham-Campbell Prizes has announced its eight winners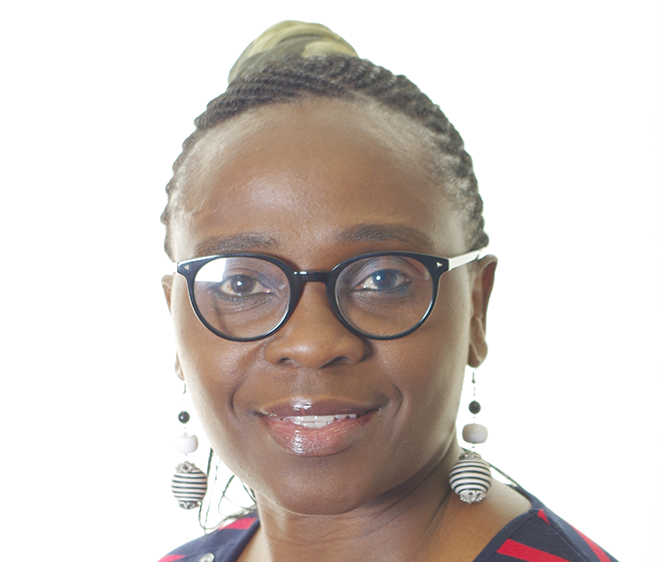 Manchester Writing School alumna Jennifer Nansubuga Makumbi recently received the call of a lifetime to tell her that she'd won a £118,775 prize to support her writing.
The Ugandan novelist, who lives in Manchester, is one of the winners of the 2018 Windham-Campbell Prize for Fiction.
Writers from anywhere in the world are eligible for a Windham-Campbell Prize, one of the most prestigious and lucrative of literary prizes.
Each year, eight writers are honoured with the award but the writers are nominated confidentially and judged anonymously. They receive a call from the director of the Windham-Campbell Prizes, Michael Kelleher – this is the first time the writers learn they have been considered.
Michael Kelleher said: "The day I make the call to notify award recipients is the highlight of the year, as each cycle I hear how much of a difference it will make for them.
"Six years on, we can now to see the impact the prizes have on these writers' lives, careers, and their work. The feeling is magical."
Jennifer will be given the award at an international literary festival at Yale, between September 12-14, where the prizes are based.
The novel
Judges said that Jennifer's novel 'opens up a bold and innovatory vista in African letters, encompassing ancient wounds that disquiet the present, and offering the restitution to be found in memory and ritual'.
Her debut novel, Kintu, has also won the Kwani? Manuscript Project Award in 2013, and was subsequently published by Transit Books in the US and Oneworld Publications in the UK.
The novel based on Uganda's history and myth, tells the parallel stories of the fall of a cursed bloodline – the titular Kintu clan – and the rise of modern Uganda.
Critic Aaron Bady, said that Kintu is a novel about how 'all families are built out of silences and fictions'.
What's next?
Adam O'Riordan, Academic Director of the Manchester Writing School at Manchester Metropolitan University said: "We are so proud of Jennifer for winning this prestigious award. The Writing School is a thriving centre of creative excellence and Jennifer is an example of this creative success - her dedication over many years has paid off and we wish her all the best for the future."
Jennifer also has a PhD in African Literature from Lancaster University, and has taught creative writing at colleges and universities around the United Kingdom.
Her collection of short stories, Love Made in Manchester, is forthcoming from Transit Books in January 2019.​