News |
Monday, 11th March 2019
Young researcher is finalist in Parliamentary STEM poster competition
PhD student Laila Patinglag investigates if plasma can improve water treatment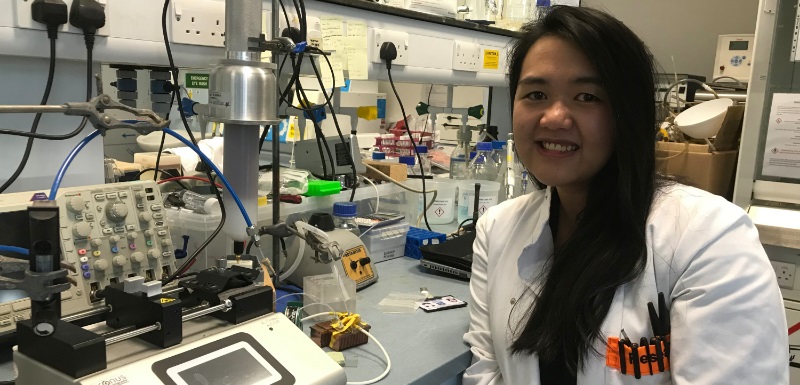 A young researcher investigating if plasma could improve water treatment is a finalist in a competition for outstanding up-and-coming scientists in science, technology, engineering and mathematics (STEM).
PhD student Laila Patinglag is one of the 46 finalists in the engineering category of the national STEM For BRITAIN contest, held at the Houses of Parliament, for which early stage or early career researchers had to design a poster explaining their research.
Patinglag investigates whether plasma – the fourth state of matter and essentially ionised gas – that has been artificially created in the laboratory can be used to improve the way we treat waste water.
She is specifically looking at how it could be harnessed on a micro-fluvial scale: having minute droplets of water that run in channels only 1/6th of an inch wide pass by a cavity of plasma generated with electrodes.
Plasma treatment
The 25-year-old said: "At the moment there is limited application for water treatment.
"We're trying to create plasma and, as a proof of concept, see how plasma can be applied to water treatment in comparison to the techniques we currently use.
"Most of the conventional methods we use are not perfect in terms of removing most of the contaminants that are in the water."
The way contaminated water is presently filtered and treated to remove waste particles can potentially leave micro-pollutants behind.
Companies are also looking at ways to solve the challenge of water-borne bacteria and chemicals that are resistant to the chemicals used in the cleaning process.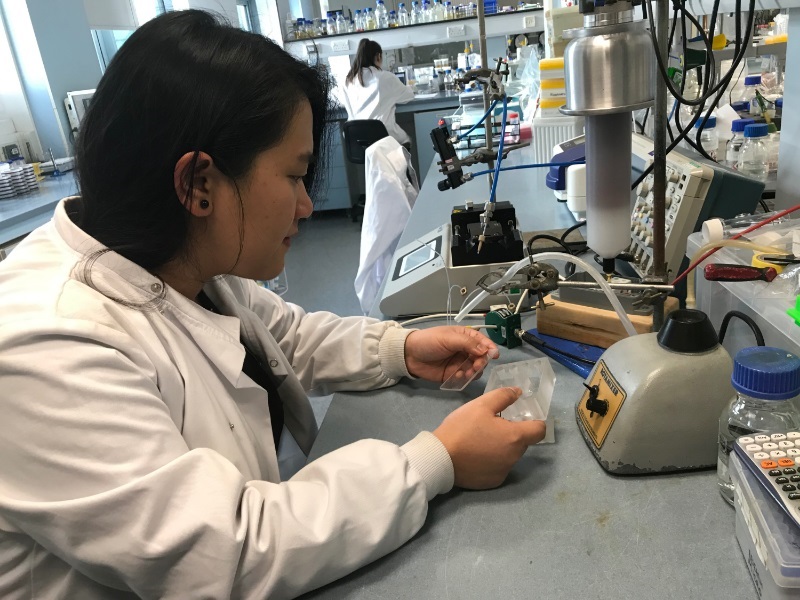 Patinglag said: "In water treatment plants they could use plasma as an additional barrier in treating water.
"The microfluidic device could be portable in some sense and that's what makes it attractive.
"You can make plasma from air and the only by-products are carbon dioxide and water and that makes it even more attractive."
"We're getting very good results in terms of chemical testing and microbiological water that has been treated with our plasma.
"We need to think about how to scale up the reactors."
'High-class'
Patinglag, who moved from the Philippines to settle in Leeds with her family as a teenager, studied pharmaceutical science at the University of Hull before being enticed to Manchester Metropolitan, where is she in her third and final year.
The said: "I met my current supervisor through my network in Hull.
"I really liked the look of the working ethic and I read papers from the University – and they were high class."
Patinglag added: "I wouldn't get the same support elsewhere. I'm fully funded by a scholarship provided by the University."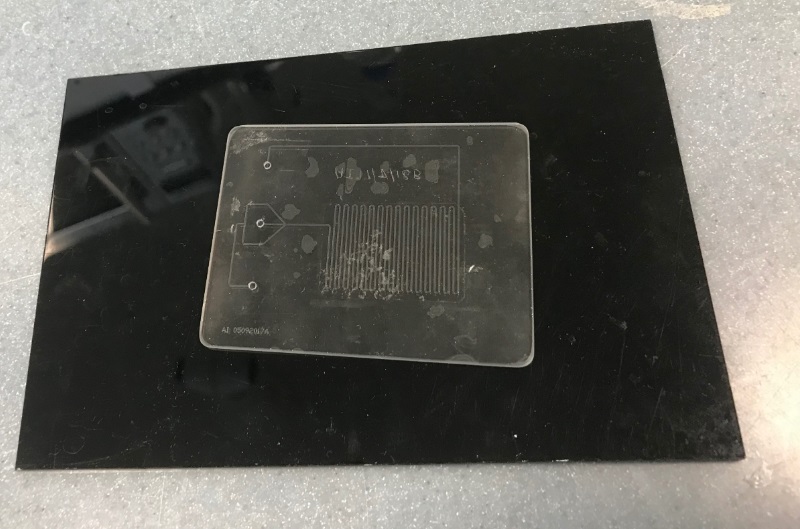 Parliament
Her poster will be exhibited alongside the others at a one-day exhibition being held at the Houses of Parliament on March 13 when she will have the opportunity to explain and discuss her experiments with expert judges, MPs and peers.
Patinglag said: "It's interesting because you're interacting with politicians. It's a very different environment to the one I was exposed to or normally focus on.
"It's going to test my communication skills but I know it's going to be a fun day."
In total, 180 early stage or early career researchers are finalists across the competition's four categories.
Patinglag follows in the footsteps of Lauren McNeill, who won two STEM For BRITAIN prizes in 2016 for her research on developing a device for the rapid and cost-effective detection of the New Psychoactive Substance (NPS) mephedrone.
The competition is run by the Parliamentary and Scientific Committee and its chairman, Stephen Metcalfe MP, said: "This annual competition is an important date in the parliamentary calendar because it gives MPs an opportunity to speak to a wide range of the country's best young researchers.
"These early career engineers, mathematicians and scientists are the architects of our future and STEM for BRITAIN is politicians' best opportunity to meet them and understand their work."
The Parliamentary and Scientific Committee runs the event in collaboration with the Royal Academy of Engineering, the Royal Society of Chemistry, the Institute of Physics, the Royal Society of Biology, The Physiological Society and the Council for the Mathematical Sciences, with financial support from the Clay Mathematics Institute, United Kingdom Research and Innovation, Warwick Manufacturing Group, Society of Chemical Industry, the Nutrition Society, Institute of Biomedical Science, the Heilbronn Institute for Mathematical Research and the Comino Foundation.