News |
Friday, 19th June 2015
The Union named as one of the UK's best new buildings
£10m home crowned a RIBA National Award winner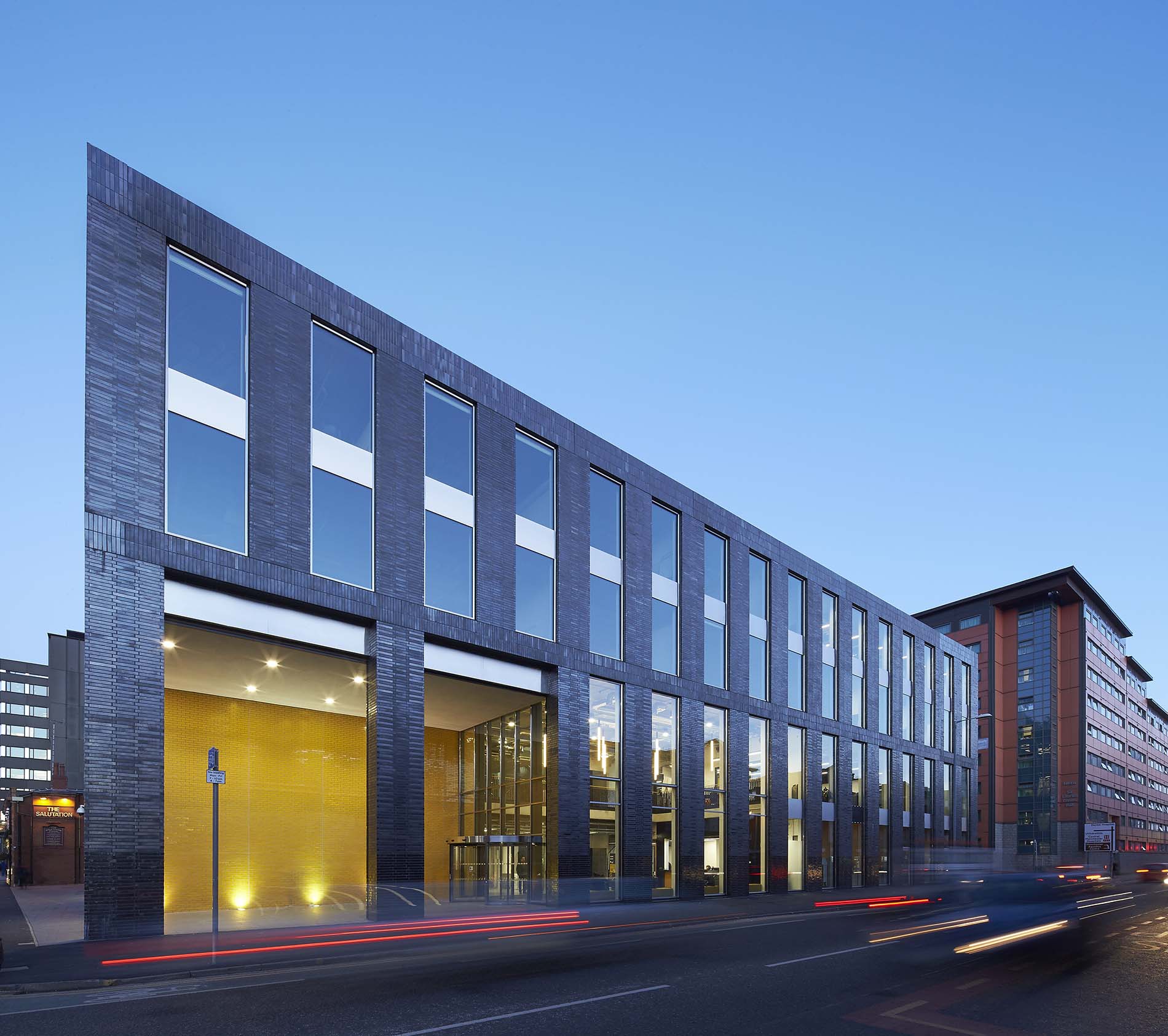 THE UNION'S new building has been named as one of the best in the country at the RIBA National Awards - following in the footsteps of its neighbour, the Manchester School of Art.
The £10m Students' Union was listed as one of the top buildings in the past year on Wednesday evening with judges lavishing praise on its 'sense of quality'.
It further underlines the recognition of world-class buildings at the University and is just one of the latest in a long line of design accolades.
Being a national award winner puts it in contention to be shortlisted for the coveted RIBA Stirling Prize, the same prize that Manchester School of Art was in the running for last year.
'So much to offer'
It is widely regarded as the most prestigious architecture award in the country.
Students' Union Vice President Jordan Stephen said: "We're really proud that this fantastic building has been recognised for a national award.
"We've had loads of great feedback from students since the building opened. It has so much to offer and it's great to see it so busy with everyone using the space as their own, whether that's to study, socialise or just relax."
The £10m building was designed by architects Feilden Clegg Bradley Studios, which also designed the School of Art's 1960s tower block refurbishment and new extension.
Attention to detail
The Union building was one of only seven to pick up a RIBA North West award in April, putting it through to the national awards. In total, 37 structures – comprising schools, homes, a tower block, theatre, distillery and fishing hut – were handed a national award. They will all compete to become a finalist for the Stirling Prize.
Judges were impressed with the attention to detail. They said: "Considering the budget the building's details – door handles, hinges, balustrades – show how a committed architect can imbue a project with a sense of quality by just 'taking care'."
It was officially opened in March this year boasting a bar, shop, study space, event hall, social space, media studio and office space.
The idea of a new building was first raised by the Union in 2010 and in July 2012 the University agreed to fund a purpose-built home next to the Salutation Pub, which has been refurbished and re-opened as part of the new build.
Stirling Prize
Last week, The Brooks Building scooped the Manchester Sub-Regional Project of the Year prize at the North West Construction Awards (NWCA).
The Stirling Prize shortlist will be announced on July 16. You can relive the BBC's interactive Stirling Prize 2014 profile of Manchester School of Art here.