News |
Friday, 22nd April 2016
Business School wins 'Best of the Year' award
Accolade presented at the Educate North Awards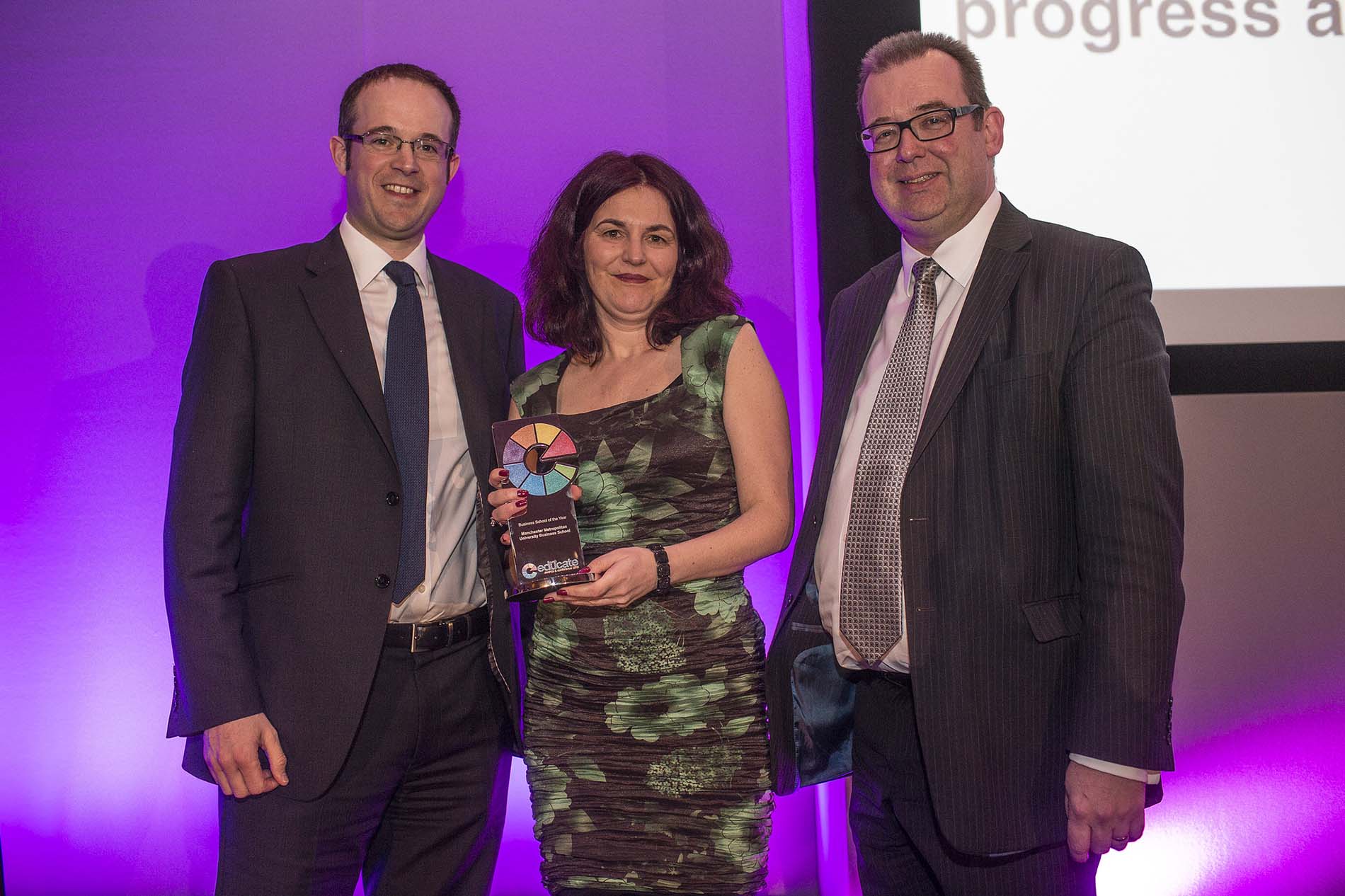 MANCHESTER Metropolitan University has been named as the Business School of the Year in the North.
The University fended off stiff competition to take the top honour in the second annual Educate North Awards which celebrate, recognise and share best practice and excellence in the education sector in the North.
The news comes after the announcement that the Business School was awarded the prestigious AACSB accreditation in February, joining an elite global group. Only five per cent of business schools worldwide achieve this accreditation.
Professor Julia Clarke, Dean of the Faculty of Business and Law, said: "The award serves as recognition of the fantastic work that has been taking place in the Business School. We continue to thrive as a leading centre for business innovation, commercial partnerships, teaching and research.
Innovation
"To be named as the best Business School in the North is particularly pleasing - as a significant partner in regional development and growth, our programmes provide applied continuing professional development for employees in partner companies, enhance students' employability, support regional SMEs, and develop innovative programmes such as the new Degree Apprenticeships.
"It has been an excellent year so far with AACSB accreditation and this award is affirmation of our reputation as one of the leading business schools in the region and beyond."
Winners were announced last night (April 21) at a ceremony in The Hilton, Deansgate, Manchester.
The Business School was also nominated for Research Project of the Year for Prof Carol Atkinson's work on behalf of the Welsh government looking at pay and conditions in the domiciliary care sector.
The Educate North Awards and Conference focuses on the higher education sector across the North and the economic and cultural health and future of the Northern economy and the UK.
For more information, log on to http://www.educatenorth.co.uk/.