News |
Friday, 26th May 2017
Judging panel unveiled for Manchester Writing Competition 2017
Bonnie Greer, Angela Readman, Mona Arshi and Pascale Petit join the panel of judges for the tenth annual awards.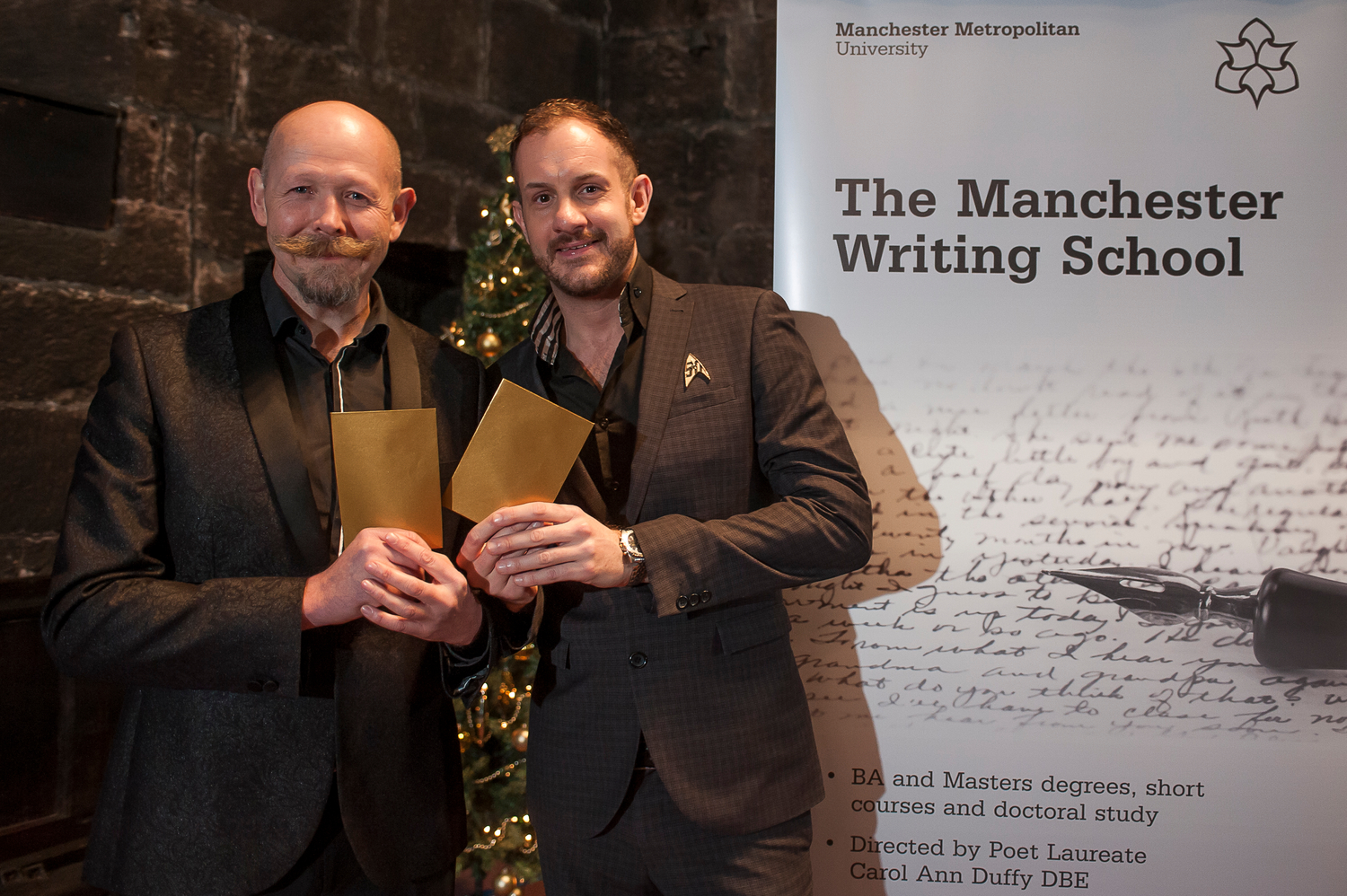 An award-winning panel of poets and writers has been revealed as judges for the Manchester Writing Competition 2017.
Organised by Manchester Writing School at Manchester Metropolitan University, £10,000 is awarded each year to winners of the Manchester Fiction Prize and Manchester Poetry Prize.
Acclaimed novelist and playwright Bonnie Greer will help select the winner of the Manchester Fiction Prize, alongside writer Angela Readman who was previously shortlisted for the prestigious award.
Two previous recipients of the Manchester Poetry Prize will select this year's winner. Pascale Petit and Mona Arshi have enjoyed illustrious careers as published poets since receiving the award in 2013 and 2014 respectively.
Adam O'Riordan, Senior Lecturer and Director of the Manchester Writing School, will chair the judging panel for the Poetry Prize and Nicholas Royle, Senior Lecturer, will head up the judges for the Fiction Prize.
Established in 2008 by Poet Laureate and Director of Manchester Writing School Carol Ann Duffy, the Manchester Writing Competition offers the UK's biggest literary prizes for unpublished writing.
Now in its tenth year, more than £135,000 has been handed out to winners and it has helped to launch numerous literary careers.
The 2017 competition is now open for entries via the Manchester Writing School website.
Dame Carol Ann Duffy, Poet Laureate and Creative Director of Manchester Writing School, said: "I am delighted to announce such an acclaimed panel of judges for this year's Manchester Writing Competition.
"I set up the Manchester Poetry Prize and Manchester Fiction Prize because I wanted to celebrate the ethos of the Manchester Writing School. All of our students are taught by practitioners, so they actually live the life of the writer. That is very much at the heart of how we engage with our students, so I wanted to spread that ethos."
Manchester Writing Competition 2017 Judges
Adam O'Riordan (chair) – Senior Lecturer and Director of the Manchester Writing School
Mona Arshi
Mona Arshi was born in West London where she still lives. She worked as a Human rights lawyer for a decade before she received a Masters in Creative Writing from the University of East Anglia and won the inaugural Magma Poetry competition in 2011. Mona was joint winner of the Manchester Poetry prize in 2014. Her debut collection Small Hands was published by Pavilion Poetry, part of Liverpool University Press, in Spring 2015. Small Hands won the Forward Prize for best first poetry collection in 2015. Her second collection is due to be published in 2019.
Pascale Petit
Pascale Petit was born in Paris and lives in Cornwall. Her seventh collection, Mama Amazonica (Bloodaxe, 2017) is a Poetry Book Society Choice. Her sixth, Fauverie, was her fourth to be shortlisted for the T.S. Eliot Prize and five poems from it won the 2013 Manchester Poetry Prize. Pascale was one of the Poetry Book Society's Next Generation poets in 2004 and has had three collections selected as Books of the Year in the Times Literary Supplement, Independent and Observer. Her books have been translated into Spanish (in Mexico), Chinese, French and Serbian. In 2015 she received a Cholmondeley Award.
Nicholas Royle (chair) – Senior Lecturer
Bonnie Greer
Bonnie Greer was born in Chicago and has lived in the London for three decades. She is a dual national and often writes from that perspective. Her novels include Hanging By Her Teeth and Entropy. Non-fiction: Obama Music and Langston Hughes and a memoir, A Parallel Life. Her plays have been produced onstage and for BBC Radio, the latest being Ferguson (2016) and, for the stage, The Hotel Cerise (2016).
Angela Readman
Angela Readman's stories have been winners of the Costa Short Story Award, Mslexia Short Story Prize and The National Flash Fiction Day Competition. Her work has been shortlisted in The Asham Award, The Bristol Prize, The Bath Short Story Award and Manchester Fiction Prize. Her debut short story collection Don't Try This at Home (And Other Stories) won The Rubery Book Award in 2015 and was shortlisted for The Edge Hill Prize. She is also a poet, her latest book The Book of Tides (2016) was published by Nine Arches.