News |
Friday, 17th March 2017
Artists who teach at Manchester Met to create contemporary artwork for regional museums
Four of 10 commissions won by University academic staff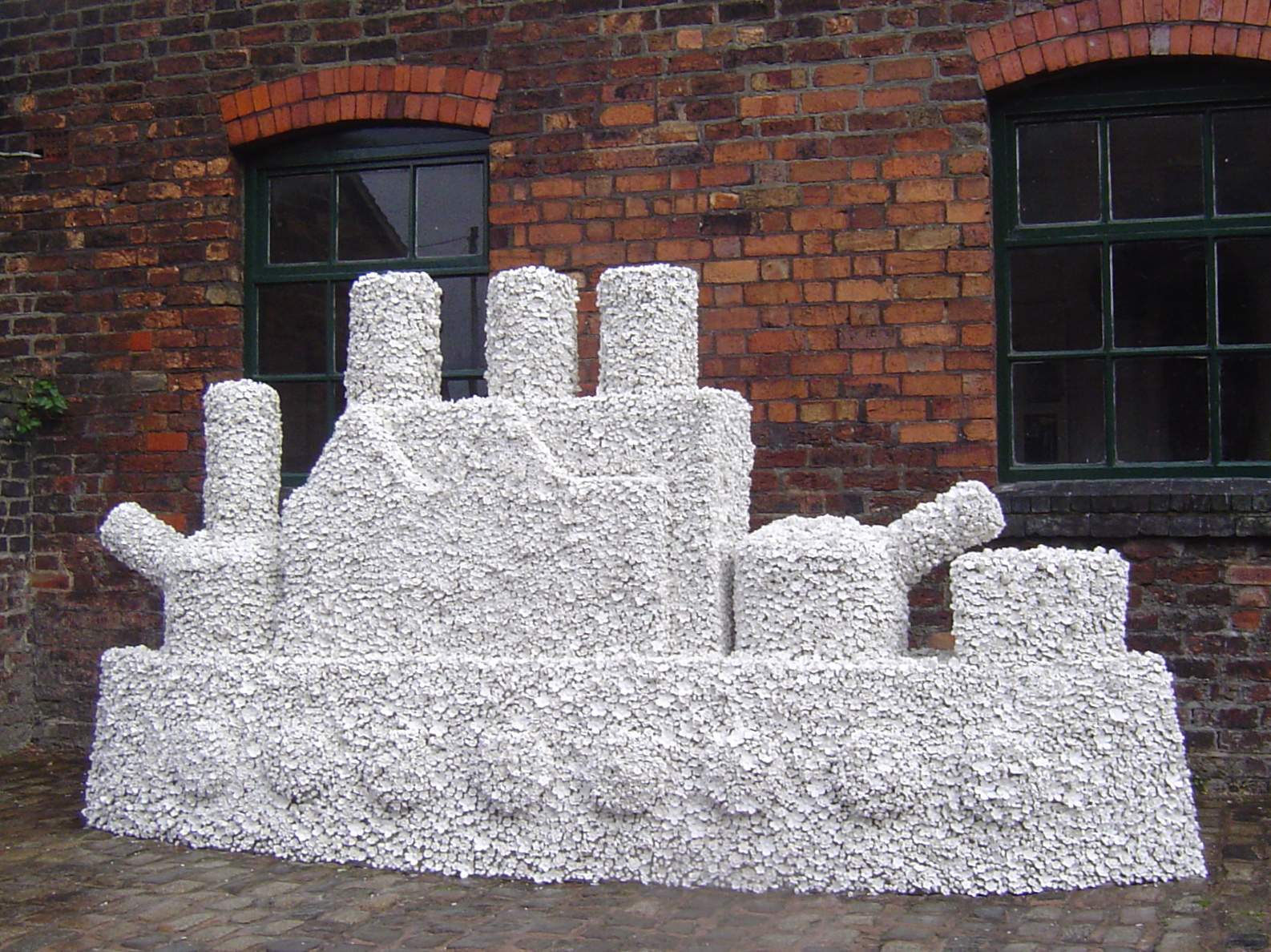 CONTEMPORARY artwork is to be produced by artists from Manchester Metropolitan University for a number of regional museums.
Four of the 10 commissions awarded by the Meeting Point2 project - to create new works for attractions across the North of England - were won by professional artists who are also academic and teaching staff at the Manchester School of Art.
Their projects will be on show or performed this summer as temporary exhibits and are designed to reflect the buildings and their collections.
The artists from the University involved are:
Internationally recognised textile artist Lynn Setterington, a Senior Lecturer on the Textiles in Practice programme, who will create a piece for the Brontë Parsonage Museum in Keighley, West Yorkshire, which is dedicated to the literary sisters
Painter Dr Magnus Quaife, a Lecturer in Fine Art, will produce something for the Portland Basin Museum, which is situated in Ashton-under-Lyne and showcases the bygone Tameside area
Chara Lewis, a Senior Lecturer in Fine Art, is one third of the art group Brass Art that will prepare an item for display in Chetham's Library in Manchester, the oldest public library in the English-speaking world
Ceramicist Stephen Dixon, a Professor of Contemporary Crafts, and Alison Welsh, Head of the Department of Apparel and Associate Dean, will have their work on show at Preston Park Museum, a local history museum in Stockton-on-Tees in the North East
Dr Quaife said: "Working with Portland Basin Museum is a fascinating prospect. I am looking forward to spending time researching the history and importance of Gartsides Brewery and working with visitors to the museum and local business to make a series of paintings and prints and brewing some historic beer."
Brass Art said: "We are delighted to have been selected to work with Chetham's Library. The enthusiasm of the staff there is infectious; we're looking forward to working with them closely to bring our collaborative practice and aspects of their fascinating collection together."
Lynn Setterington said: "I am thrilled to be working with the Bronte Museum and have Sally Wainwright, author of Walking Invisible, to thank for inspiring me to apply for the commission.
"I am looking forward to sharing ideas and expertise with this prestigious and valuable organisation and working with a number of local groups in West Yorkshire."
Prof Dixon and Associate Dean Welsh said: "We are both delighted to have been successful with our sculpture proposal for Arts&Heritage's Meeting Point2 and are looking forward to working closely with Preston Park Museum on the commission."
The Meeting Point2 project was initiated and led by contemporary art specialists Arts&Heritage with funding from the Arts Council England's Resilience Fund that aims to equip museums with the knowledge and skills to commission work from artists again in the future as well as presenting new works in unexpected places.
Timandra Nichols, Director at Arts&Heritage, said: "The artists each submitted proposals detailing how they would respond to the museums – the site and their collections.
"The venues we're working with are varied and the artists responded with ideas which were thoughtful, exciting, and really took inspiration from some of the amazing museum buildings and collections.
"The resulting works, when they are revealed later in the year, will not only be astounding pieces in their own right, but will also prompt audiences to think about the museums where the works are sited in a very different way."