News |
Wednesday, 12th July 2017
Creative excellence showcased at Manchester International Festival
University hosts 'Mancunia Salon' as part of world-renowned festival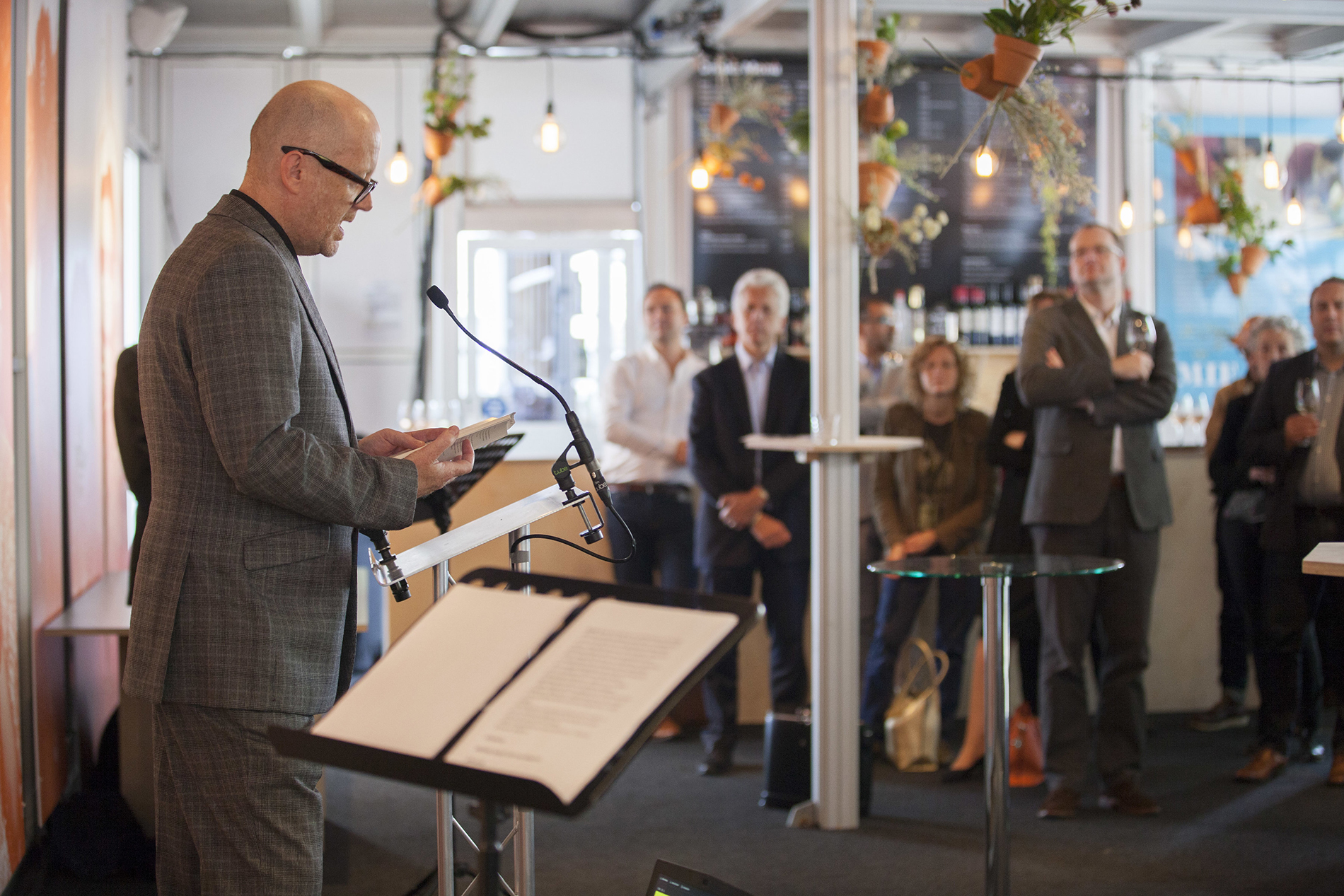 The University showcased its excellence in the arts and humanities as it hosted a special Manchester International Festival (MIF) event in the heart of the city.
Manchester Metropolitan is a proud Gold Supporter of the world-renowned MIF and joined the impressive festival schedule to host the 'Mancunia Salon'.
Taking place in the Glass House, in Festival Square, the Salon was an opportunity for the University to demonstrate its quality across the arts, from its leading Writing and Theatre School to boundary-pushing Manchester School of Art students.
The event was a 'curated conversation' in the form of a 'salon' for leading lights from the creative and cultural sector, University staff and students, key creative alumni and VIPs.
Who's who
The audience featured a mixture of writers, artists, designers, architects, storytellers and thinkers. There were five performances and exhibits to represent Manchester Metropolitan's creative disciplines.
Professor Sharon Handley, Pro-Vice-Chancellor for the Faculty of Arts and Humanities, said: "The University is a major centre for the provision of teaching, learning, research and innovation in the arts. We are an active member of Manchester's vibrant artistic community and incredibly proud to be an official partner of MIF, one of the major highlights of the UK's cultural calendar.
"The Mancunia Salon was a chance for us to showcase our excellence while welcoming an influential mix of creative talent and leaders, who had the chance to witness some incredible performances and exhibitions from staff and students."
The Salon encouraged a lively cultural conversation and helped to unpack the University's key cultural assets, such as the Writing School, Manchester School of Theatre, Manchester School of Art and Manchester School of Architecture, to the wider cultural world.
Showcase
The Salon included a performance from Manchester School of Theatre students, readings of poetry by Michael Symmons Roberts, Professor of Poetry, Adam O'Riordan, Academic Director of Manchester Writing School, as well as a pop-up exhibition from Manchester School of Art students. Seating for the Glass House was designed by students as part of the Unit X project.
MIF is now in its 10th year and has forged a reputation as a celebration of all things creative, offering new and exclusive events and work from both local and international artists.
It is running from June 29th to July 16th with a diverse schedule combining everything from dance and drama to music, art and much more.