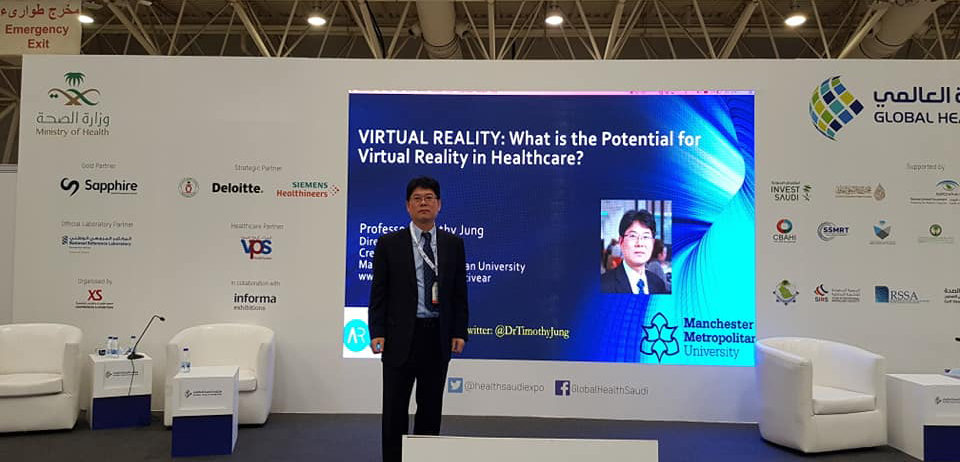 Professionals from the world of healthcare technology came together in the Saudi Arabian capital Riyadh to find out more about innovative solutions to delivering value-based care.
Dr Timothy Jung, Director of the Creative AR & VR Hub at Manchester Metropolitan, joined a global programme of speakers at the 2018 eHealth Conference to discuss the potential of virtual reality and the projects already making a difference in the health sector.
The eHealth Conference was part of the Global Healthcare Congress in Riyadh organised by Ministry of Health, Saudi Arabia, which focused on policy, investment, value-based healthcare and public health.
Dr Jung shared the progress of the Creative AR & VR Hub's work with Concept Health and the Cumbria Partnership NHS Foundation Trust on the use of VR to assist patient care.
Ongoing projects to establish VR in surgical training, including work with Manchester University NHS Foundation Trust and Mativision, were also shared with the delegates.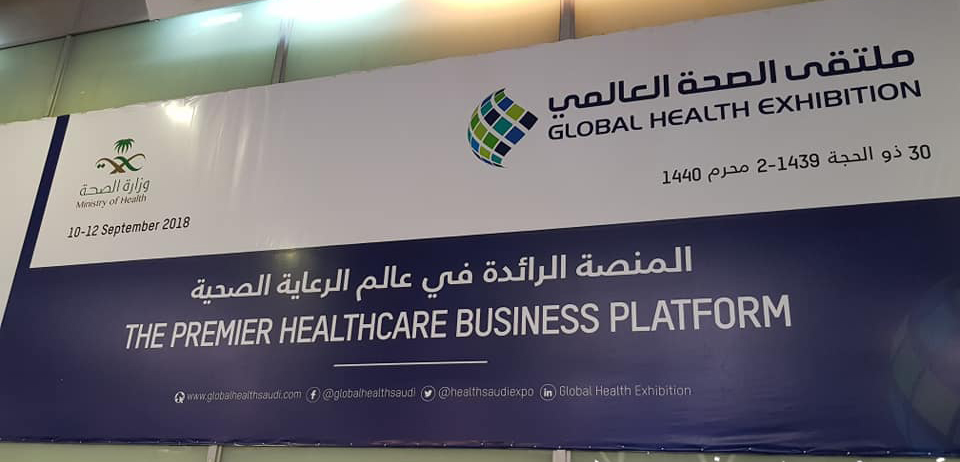 Speaking about the conference, Dr Jung said: "It was an honour to be invited to speak at the 2018 eHealth Conference and share the pioneering work of the Creative AR & VR Hub with an international audience.
"Our work in innovating the use of technology in the health sector is already making a difference to the way some health professionals in the UK are working and we hope to continue to progress this in the coming years."
To find out more about the Creative AR & VR Hub's research in healthcare, visit www.mmu.ac.uk/creativear.