Back To Life
It is an iconic moment in cinema: audiences were captivated, some terrified, as an army of evil skeleton warriors broke through the soil and rose up poised to attack on command.
Never before had cinemagoers seen anything like the screeching, scything and swaying of the horde in hand-to-hand combat with actors portraying mythological adventurers.
The movie was Jason And The Argonauts, the year was 1963.
Cutting-edge stop motionanimation meant the swordwieldingundead minions blendedseamlessly with the live action.
It was a hugely impressive scenefor the time that has left a mark onmany a science fiction fan.
The skeleton warriors were just one of the many creations of legendary visual effects pioneer Ray Harryhausen.
But while the adventure epic's choreographed silver screen battle lives long in the memory, what about the models themselves?
We don't know of anybody who is doing anything like this
While the passage of time may have left them fragile, they are now part of Manchester Metropolitan University's ambitious ReAnimate Project, which is helping save models and puppets, bringing them back to life for posterity.
By using 3D-scanning techniques and X-ray and MRI scans, a team lead by Dr Steve Henderson and Damien Markey, both Senior Lecturers in Animation and colleagues at the University's Manchester School of Art, is preserving characters in digital form for future generations to enjoy.
Markey said: "We don't know of anybody who is doing anything like this and combining all the different areas we work in acrossthe University.
"We've got the engineering departments at PrintCity – the University's digital innovation hub – we've got people from physiology for the X-ray and MRI machines working with us and obviously we're from the School of Art.
"So we're combining different disciplines in different areas ofexpertise around a central idea of trying to capture, save and help communicate these wonderful assets for future generations.
"We're also working with other areas in terms of things like virtual reality immersive technologies so that they maybe brought to a new audienceand shared in ways that don't necessarily need the asset to be there."
Collaboration with archives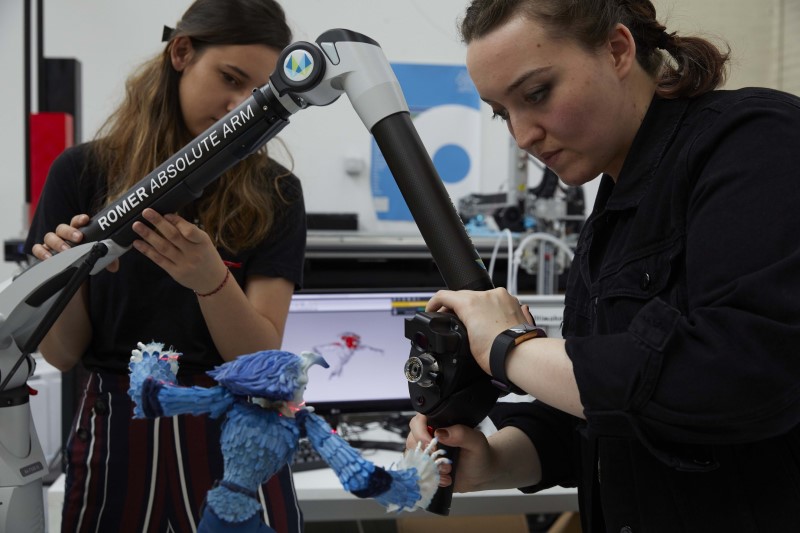 The ReAnimate Project is a collaboration between the University and The Ray and Diana Harryhausen Foundation; the Waterside arts centre in Sale, which is the custodian of the archive of famous Manchester animation studio Cosgrove Hall Films that produced Chorlton and the Wheelies and the 1983 animated film The Wind in the Willows; and Mackinnon and Saunders, the Altrincham-based animation producers and puppet makers behind numerous hit children's TV shows and characters in films such as Tim Burton's Corpse Bride and The Fantastic Mr Fox.
The Ray and Diana Harryhausen Foundation brought the Kraken from the movie Clash Of The Titans and a skeleton warrior to the University's digital laboratory and workshop PrintCity to be 3D scanned by students.
Characters from Cosgrove Hall Film's collection were brought by staff at Waterside to undergo the same treatment, as were Mackinnon and Saunders models.
All the stop motion figures were X-rayed so that curators and conservators could study the armature, or metal skeleton, and joints without having to damage them.
This unprecedented insight into the internal workings will help restorers carry out delicate repair work, particularly helpful because Harryhausen's surviving notes alone do not reveal the full extent of his meticulous designs.
Preserving Ray's legacy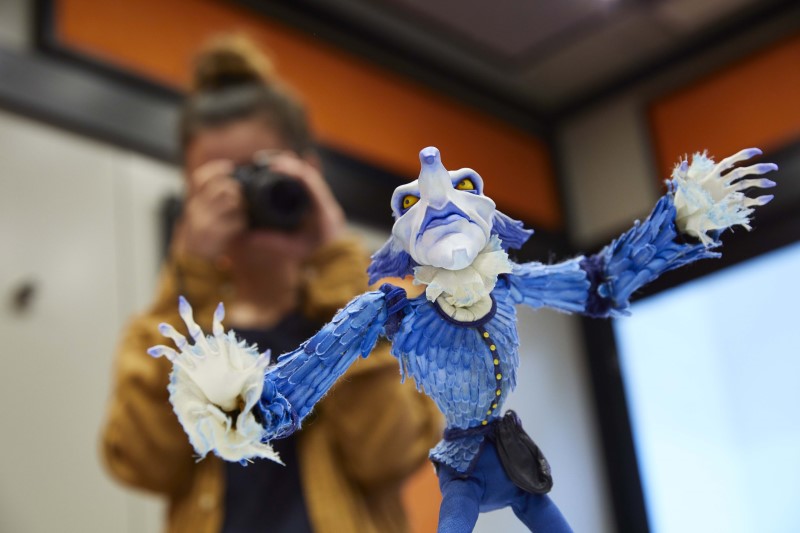 John Walsh, a trustee of The Ray and Diana Harryhausen Foundation and author on Harryhausen's work, said: "We are working with the University not only to preserve Ray's legacy and the creatures themselves, but to get in-depth scans to findout what went on beneath the skin of some of these monstrous creations.
"We did not know the design of the armatures until we did the scans, and it's been quite an eye-opener for us.
"The scans not only show us the way that Ray worked and his practices and how he put the armatures together, but it also protects the creature collection.
"There's lots of applications of the computer models, not just making a replica or even 3D-printing copies.
"Students of animation can come and have a look inside, something they would never have been able to have done before.
"It's the closest we get to asking Ray how he worked and how he animated."
Like when the stop motion characters were produced all those years ago, the ReAnimate Project is a pioneer in combining arts and technology to produce something new and vivid.
It is envisaged that an interactive platform – a website or smartphone app – will allow users to view, play and animate the digital duplicates on the screen in a way that has never beenp ossible before.
The scans not only show us the way that Ray worked and his practices and how he put the armatures together, but it also protects the creature collection
It is only because of the range and quality of the equipment available at PrintCity, that the characters have been able to be visually documented and recreated.
One technique was photogrammetry, where a series of photographs taken 360 degrees around a target object are digitally stitched together by a computer algorithm to create a virtual scale model.
Laser scanning sees a laser beam passed over the surface of the object, allowing the software to read and interpret a single point on an object and reconstruct thousands of points into a digital replica.
A third scanner does both and the comprehensiveness of the three-pronged scanning ritual means that the final computer models are not only proportionally and visually accurate, but also mimic the correct texture and colour.
Chelsea Hicks, a student on the MSc Industrial Digitalisation course, was able to see how the technology has aided creativity and development.
Hicks said: "Working with these models has been a really crazy experience. It's been really fun and I've loved it.
"It's been kind of surreal to see these things on TV and then suddenly they're right in front of you and we've been asked to make them digital again – give them a new life and bring them into the digital age."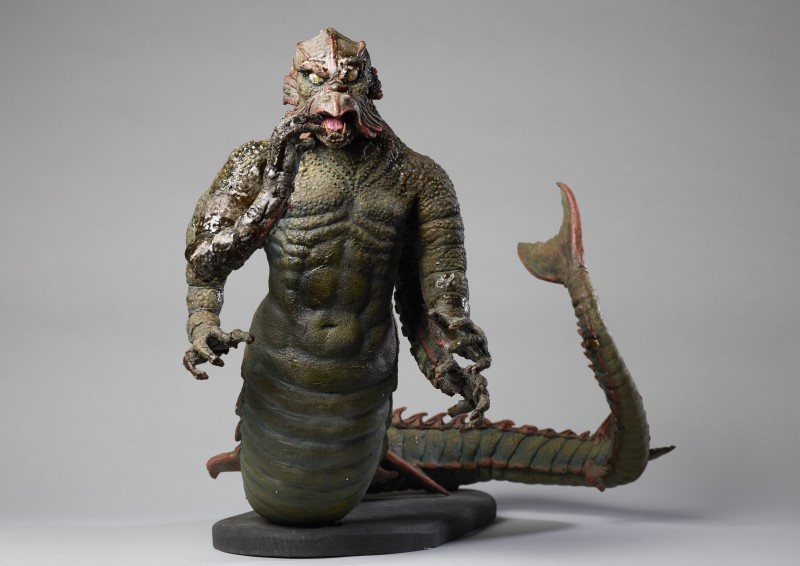 Models with a rubber skin are susceptible to suffering disfiguring deterioration if not kept in the correct conditions and one ofthe things the ReAnimate Projecti s allowing is for experts to rebuild and restore the computer replica to the character's original, unblemished image.
Previously the only way to study the inside of a mould for a part of a stop motion figurine was to physically smash it open, destroying it in the process.
But by laser scanning theinterior of the mould, theReAnimate Project team can simply 3D-print replacement copies.
Markey said: "Some of the models we worked with are really delicate. You wouldn't want them to be picked up and moved around.
"Using new technologies we can fulfil that human need to try and touch these objects. We maybe able to help with that with either 3D prints or virtual reality, or augmented reality, so that you can get that engagement with them. But you don't have to put the original model at risk."
However, the ReAnimateProject is not just about the physical conservation of the models and tools of the trade, but raises the bigger question of how we preserve and celebrate the craft, enjoyment and sentimentality of stop motion animation beyond the finished films and television episodes themselves.
Nostalgic power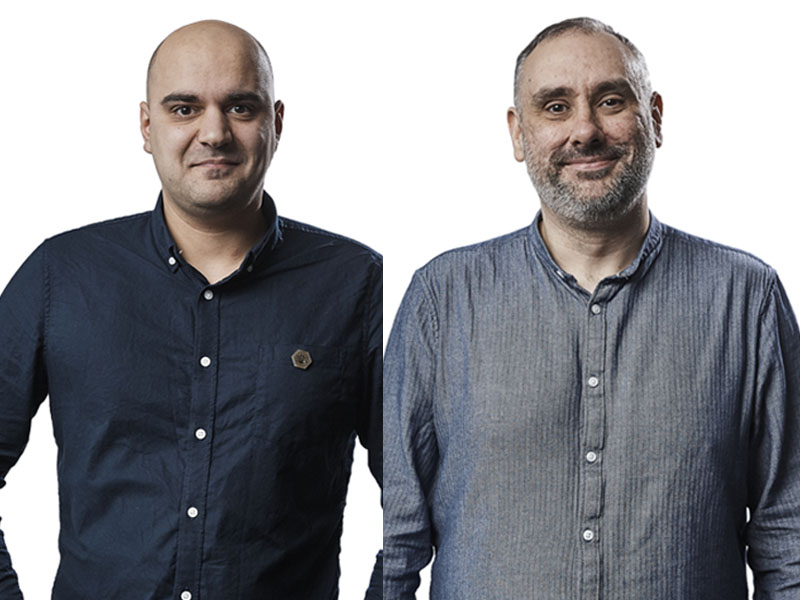 Henderson said: "Animation, particularly children's animation, has an amazing nostalgic power.
"Most people watch something from their childhood and instantly want to share their cherished memories with their children.
"However, we don't have a dedicated animation museum in the UK so animation artefacts are either kept in hard-to-access archives, private collections or, worse still, simply thrown away once they have been used in a film.
"They can rot and disintegrate if not cared for properly and we face a real risk of losing our amazing animation legacy altogether.
"By scanning and digitising these puppets, the ReAnimate Project can hopefully give some access to digital versions of these characters for future generations to enjoy."
Dr Chris Pallant, President of the Society For Animation Studies, said: "One of the major challenges facing animation archiving at the moment is the collections are so spread out across the UK it's very difficult to know where these objects have ended up.
"Often when a production is finished they go off into private collections.
"So that's a huge challenge to preserve this wonderful cultural archive in a good condition fo rfuture generations to enjoy."
He explained: "There is no national structure currently in place to systematically preserve these artefacts.
"One of the things that we're trying to do is to work together as scholars and academics in the UK to create a network that might be able to step in and offer some sort of solution to this problem through technology, collaboration and networking.
"Hopefully in the years to come that would be something that will yield great rewards."
Rosy Whittemore, Cosgrove Hall Films Archive Manager, said: "We're delighted to be working collaboratively with staff and students on the ReAnimate Project.
"Creating prototypes and technical research alongside Manchester Met shows the potential of this medium, which opens our archive to new audiences and builds on Cosgrove Hall's legacy in Manchester.
"We're excited to share some of the results at our exhibition, Cosgrove Hall: Frame By Frame, running until January 2020 at Waterside."
Who was Ray Harryhausen?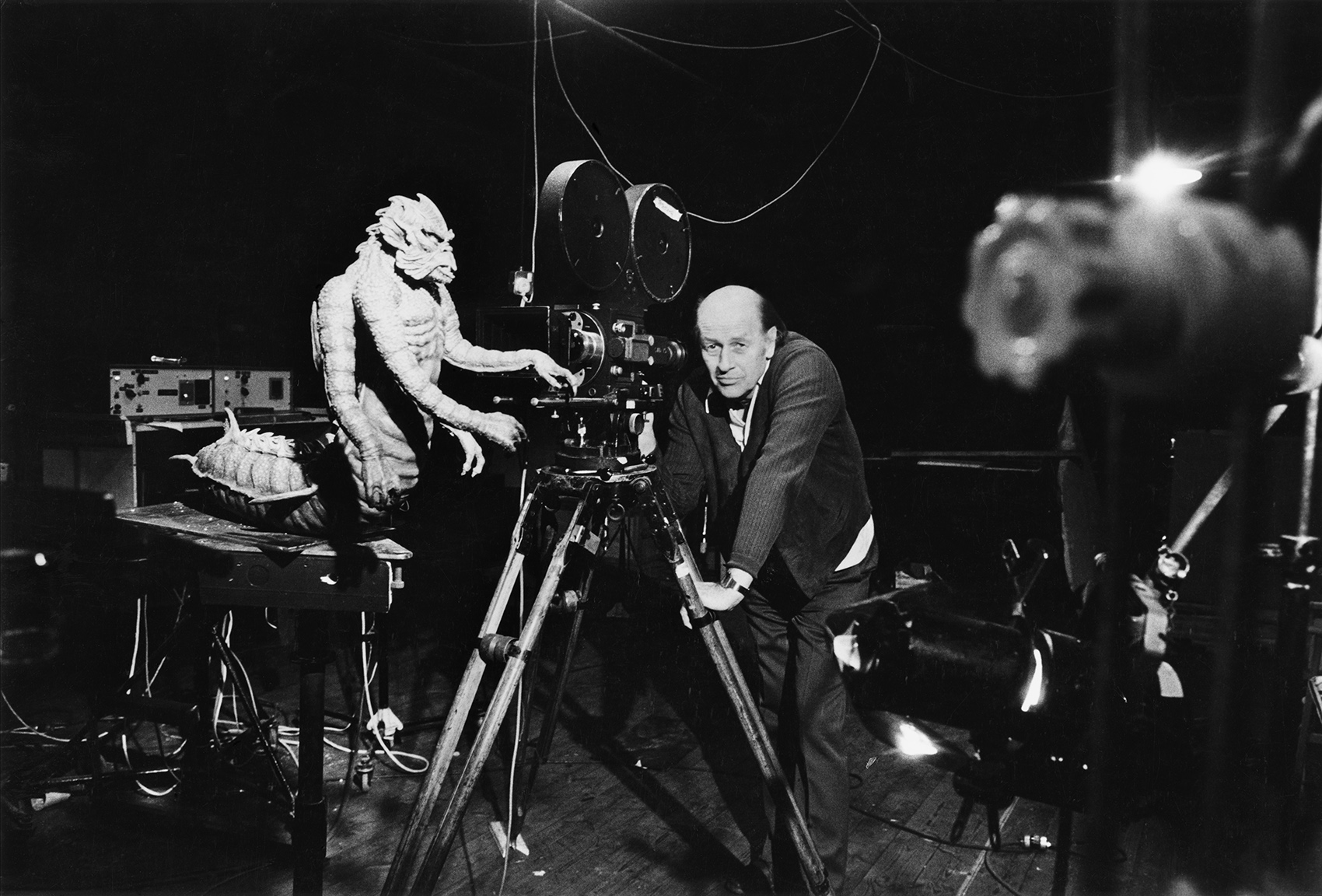 Ray Harryhausen, born in Los Angeles in 1920, was inspired as a teenager to pursue fantasy special effects and stop motion animation by the movie King Kong.
Having tuned his skills in the US Army, Ray's breakthrough picture was The Beast From 20,000 Fathoms – released in 1953 – when he was forced to improvise to get the visual aesthetic he sought, learning the split-screen technique.
He demonstrated his mastery of the pain-staking procedure in the legendary skeleton sword fight sequence in the 1963-epic Jason and the Argonauts, his most popular work, and animated three more masterworks in the following decade. Ray won a Lifetime Achievement Oscar in 1992 and was granted a star on the Hollywood Walk of Fame in 2003.
He is acknowledged by animators, directors and film fans alike as the pioneering genius of stop motion animation, heavily influencing George Lucas and Peter Jackson. Harryhausen died in London in 2013 at the age of 92.