Global Mancunians
Manchester School of Architecture is a family of 'global Mancunians' – rooted in Manchester but with branches on virtually every continent – according to its head Professor Tom Jefferies.
Ranked seventh in the world, MSA is home to a student community originating in 50 countries and an alumni network spreading to all corners of the globe.
And its international outlook is embedded deep into the School's ethos – more than can be reflected in numbers alone.
"The point of the School is to bring students – whoever they are and wherever they're from – into the conversation about what architecture should be," explained Professor Jefferies.
"They've chosen to come to Manchester, and part of that reason is because we value the identity of the student as part of that bigger conversation.
"We accept the fact that architecture is an international discipline. We bring students from every corner of the world and enable them to go through the School and go and practice wherever they want in the world."
Research
MSA's strength in applied research in contemporary architecture and urbanism is underpinned by the diverse range of work produced in its ateliers – research-driven course units that pair staff and students, often with external agencies.
Professor Ola Uduku established the West African Rapid Urbanisation and Heritage Conservation Research Network (WARUH) earlier this year.
Made up of universities from Ghana, Nigeria and Togo alongside those in Manchester, Liverpool and Edinburgh, WARUH seeks to tackle the challenges of rapid urbanisation and the loss of local heritage in coastal West African regions.
Ulysses Sengupta and Rob Hyde are leading on SynchroniCity – a €22m EU Horizon 2020 project connecting 41 partners, 11 countries and eight European cities.
This project, which aims to help cities adopt new services to tackle urban challenges using the Internet of Things and data technologies, piloted in Manchester as well as cities in Mexico, the USA and South Korea.
Professor Jefferies is leading a transnational project to rebuild the Norwegian home of 20th century philosopher Ludwig Wittgenstein as a cultural and heritage site.
This initiative, involving MSA staff and students, builds on their expertise in restoring architectural gems in the UK – including saving the iconic Preston Bus Station.
Student opportunities
Each course at MSA has structured overseas engagement built into it. All students can go on European study trips, often to work on live architectural projects with industry partners.
"That's unusual for most courses in the world, certainly unusual for architecture schools. We are deliberately setting things up so that international projects are part of the mix," said Professor Jefferies.
Karsten Huneck, Senior Lecturer in Architecture and an architect with the KHBT practice with studios in London and Berlin, joined the School in 2014, a couple of years after working with Professor Jefferies on a previous international collaboration.
The cosmopolitan nature of the Manchester School of Architecture definitely contributed to my ability to work internationally
He heads up the Urban Spatial Experimentation (USE) atelier that enables students to work on international live projects.
The atelier also expands the common views of architecture and works closely with School of Art staff and students to create work that sits between art and architecture.
MSA students developed sitespecific installations in response to a field visit to Dortmund's Unionviertel – a district going through large-scale urban redevelopment – which were selected for display at the city's Favoriten Theatre Festival in 2016.
One of these was the PIC App, developed by students Esther Frimpong and Zena Moore, which enabled people to utilise commercial spaces out of hours for activities and events.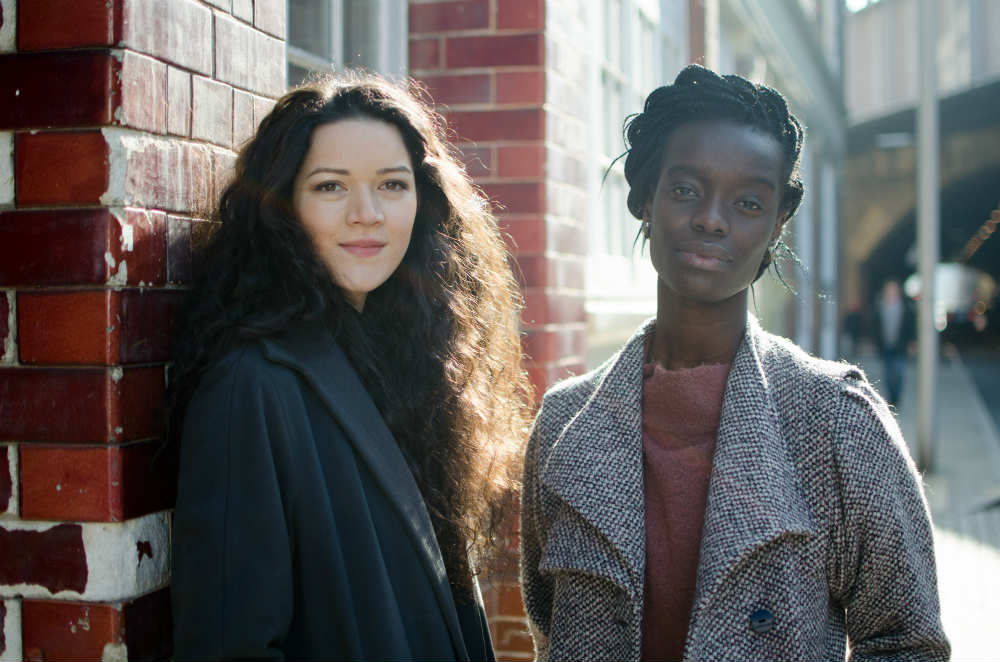 The pair won Silver in the 2017 Spin Awards in the Young Talent category, and presented the concept to Dutch creative agencies.
Huneck's atelier also works closely with the Aedes Network Campus Berlin (ANCB), an international group of students and practitioners who run design studios and public debates on urbanism and architecture.
Kristin Feireiss and Hans- Jürgen Commerell, founders and directors of ANCB, said: "Since the ANCB's inauguration in 2009, Karsten has stayed at the campus with his students enabling them to frame their design proposals in an international context and providing us in return with unique perspectives from a different angle – not only through a different nationality but also a different curriculum."
Huneck said: "To do live projects wherever they are has a benefit. To do it in a different context where maybe the culture is less familiar obviously opens up students' horizons as to what's out there in the world."
The atelier qed, led by Colin Pugh, has focused on sustainability as an integral part of architectural design development processes. Its students have used international design competitions as a means of engaging with contemporary dialogues, testing the validity of innovative design propositions.
Recent successes include the 2016 Fentress Global Challenge, where student Rafat Jahandideh won a prize for her 'Airport of the Future' design, and two teams of students in 2018 who were finalists in the US Department of Energy's 'Race to Zero' competition to design zeroenergy housing.
One of these students was Fraser Streatfield, an MArch student who also worked at the Venice Biennale on a British Council Fellowship.
He said: "I've always wanted to work for go-getting practices that enter competitions that are trying to make a difference, trying to better our surroundings, that are engaging with current political and economic problems that we have around the world."
Alumni
MSA is proud of its international network of alumni. Professor Jefferies has spoken to a graduate who has designed the new Platov airport in Russia, opened for the 2018 football World Cup, and another who has designed a new cultural centre in a former Chinese steel mill, who is returning to the School this year for guest lectures.
Professor Jefferies said: "We have graduates from the School placed in very senior levels in lots of significant global practices. One of the key things we've done is articulate a really positive relationship with our alumni as a basis for developing further work.
"One of the offers we give to prospective students is – if you come here we'll plug you into that network."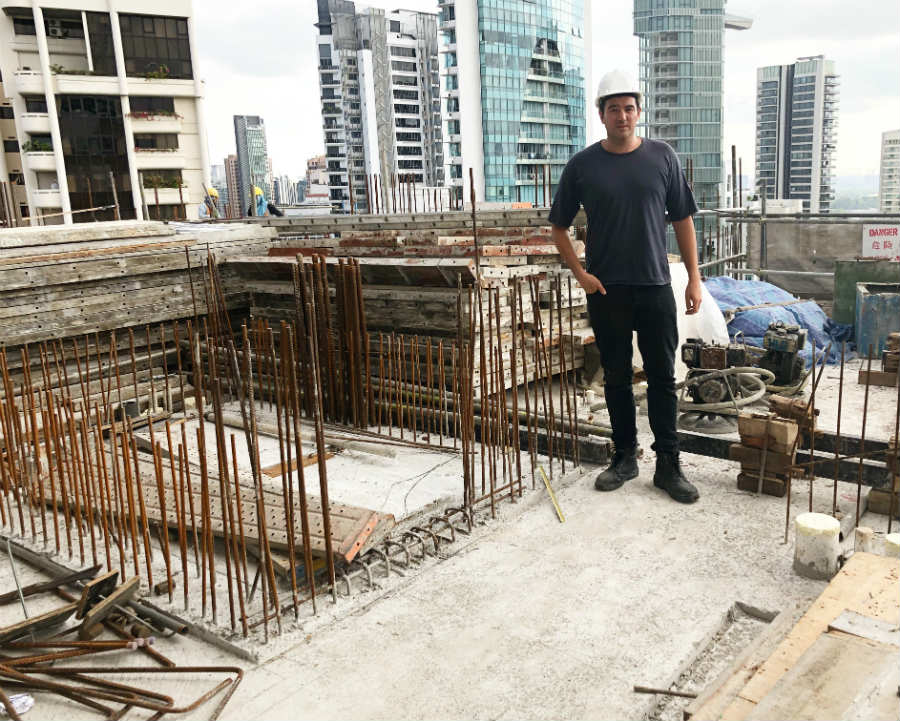 Charlie Kentish graduated with an MArch in 2013. Since then, he has worked at the internationally renowned architectural practice Heatherwick Studio (run by alumnus Thomas Heatherwick), based in Singapore, working on a luxury residential tower and Singapore Changi Airport Terminal 5.
He said: "The cosmopolitan nature of the Manchester School of Architecture definitely contributed to my ability to work internationally. A lot of what I have been involved in at Heatherwick Studio so far is mid-to large-scale international projects. We work across time zones and I have to communicate succinctly with clients, consultants and the team in London."
MSA's influence isn't even subject to planetary constraints. MA Architecture and Urbanism graduate Karan Gandhi was a finalist in a competition to design the first blueprint for a city on Mars.
The designs were tested further with the help of NASA. He was then selected by Pritzker Prize-winning firm Shigeru Ban Architects in Tokyo for his year's placement.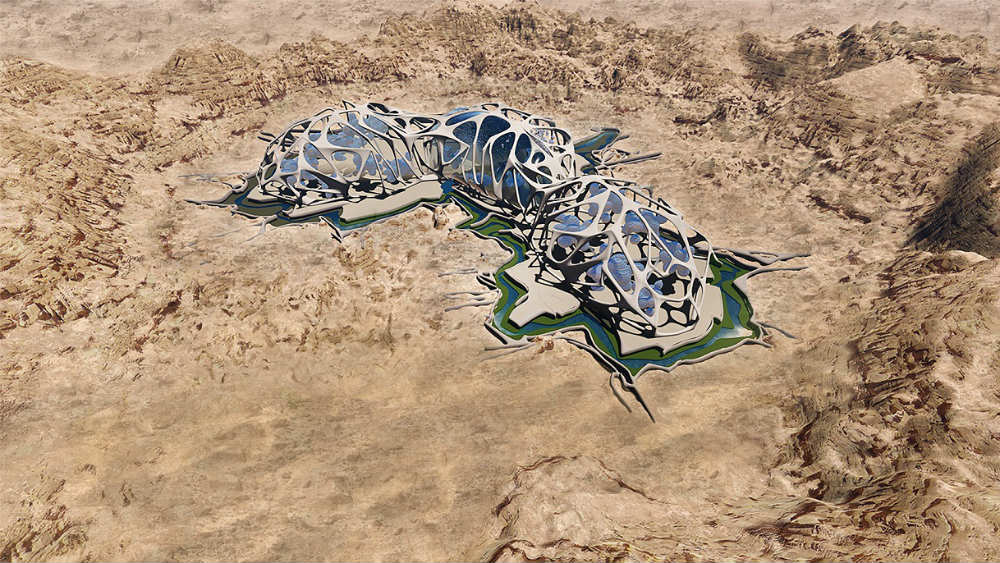 He said: "Manchester School of Architecture has been both a testing ground and a launch pad for my career in architecture.
"The most important skills that Manchester has taught me is the habit of never fearing the new and the unknown. This habit helped me cope during the constant cultural shifts and conflicting design attitudes I have experienced in different regions and stages."
To Professor Jefferies, these stories are proof that the School's international approach is paying off.
"I have been told by practitioners that the reason they want to employ our graduates is that they are able to work as members of a team, to problem solve and free think, are not primadonnas and able to lead and learn."
"We're not trying to replicate the world inside the School. What we're doing is connecting the School to the world."