Dr Timothy Jung speaks at Virtual Reality & Simulation in Healthcare Summit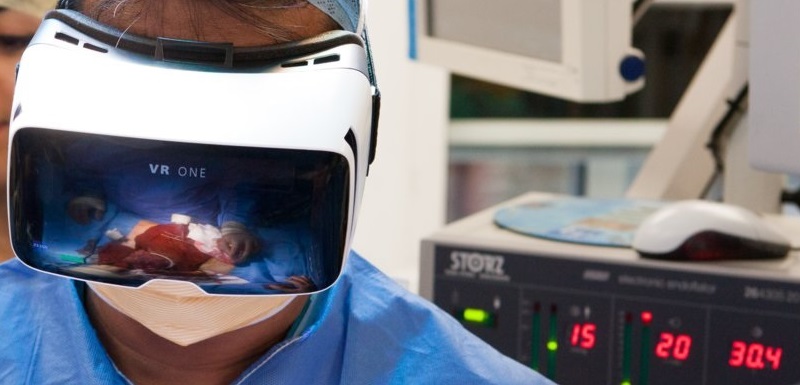 Virtual reality (VR) has the potential to revolutionise healthcare, according to Dr Timothy Jung, Director of the Creative AR & VR Hub and Reader in Immersive Technology at Manchester Metropolitan.
Dr Jung was speaking to healthcare professionals at the Virtual Reality & Simulation in Healthcare Summit, at the De Vere West One Conference Centre in London on Friday May 11.
As well as outlining the potential for VR, Dr Jung explained the progress already seen in current projects and programmes underway with the Creative AR & VR Hub.
This includes a project with Dr Farhan Amin from Patient Memoirs, a Cumbrian Medical Practice, to explore the effectiveness of VR in facilitating home-based pulmonary rehabilitation for Chronic Obstructive Pulmonary Disease (COPD) patients.
The Creative AR & VR Hub is also working with Bibhas Roy, Consultant Orthopaedic Surgeon at Manchester University NHS Foundation Trust and Mativision, to examine the effectiveness of 360 degree film-based VR surgical training for junior doctors as part of the wider InnovateUK project.
Dr Jung said: "VR is already revolutionising the way people work across a range of industries. The conference was a fantastic opportunity to present our work and research to key professionals and decision-makers in the healthcare sector."
The Virtual Reality & Simulation Summit focuses on the practical application of immersive technology techniques in everyday clinical practice, with practical case studies of how this technology is being used to improve ways of working in healthcare.
The event is attended by a range of healthcare professionals alongside colleagues who are working to implement virtual reality and simulation in the sector.
Businesses have the chance to find out more about the projects and development of the Creative AR & VR Hub at the 4th International AR and VR Conference at Manchester Metropolitan on the 21st and 22nd June 2018.
For more information and to register, visit www.mmu.ac.uk/creativear/conferences/2018-augmented-and-virtual-reality-conference.