The storyteller's return
Simon Stephens is speaking to Met Magazine just before hotfooting it to New York to catch the Broadway adaptation of his 2008 play Sea Wall. His last two new theatre works premiered in German theatres, and his 2012 stage adaptation of The Curious Incident of the Dog in the Night- Time – perhaps his most celebrated work for which he won multiple Tony and Olivier Awards – toured the globe.
Yet you need not spend too long with the Stockport-born playwright to feel his native pride, and this autumn promises to be something of a long overdue homecoming.
Stephens, who joined Manchester Metropolitan University in 2017 as a Professor of Scriptwriting, will return home for two main reasons; to lead the new Scriptwriting route on the MA/ MFA Creative Writing course – the largest of its type in the country, run by the Manchester Writing School. And because his new play, Light Falls, premieres at the Royal Exchange Theatre.
City for drama
"One of the reasons I took up the post at Manchester Metropolitan is the great excitement about the potential of Manchester as a city for drama in coming years," Stephens said.
"There's a whole load of energy going into Manchester that I'm really excited about tapping into."
Stephens has always retained a strong link with Manchester. In fact, he admits that if he were starting his career now, he would seriously contemplate basing himself in the city. Not only has he staged plays at HOME, but Light Falls will be his fifth collaboration with Royal Exchange Creative Director Sarah Frankcom, in a partnership dating back to 2002. And continuing a tradition for those Royal Exchange commissions, Light Falls is once again set around Stockport.
"I've always used that relationship and those plays as a means of interrogating the emotional terrain that I came from and making sense of the geography and the history of the moment I was born to," he explained.
"Writers often are drawn to considering what it is to be at home. They often write about home, and I'm no different in that sense."
Leading the new Scriptwriting route at the University also has the sense of returning home for Stephens, coming from a family of teachers and having tutored on the Young Writers Programme at the Royal Court for four years from 2001.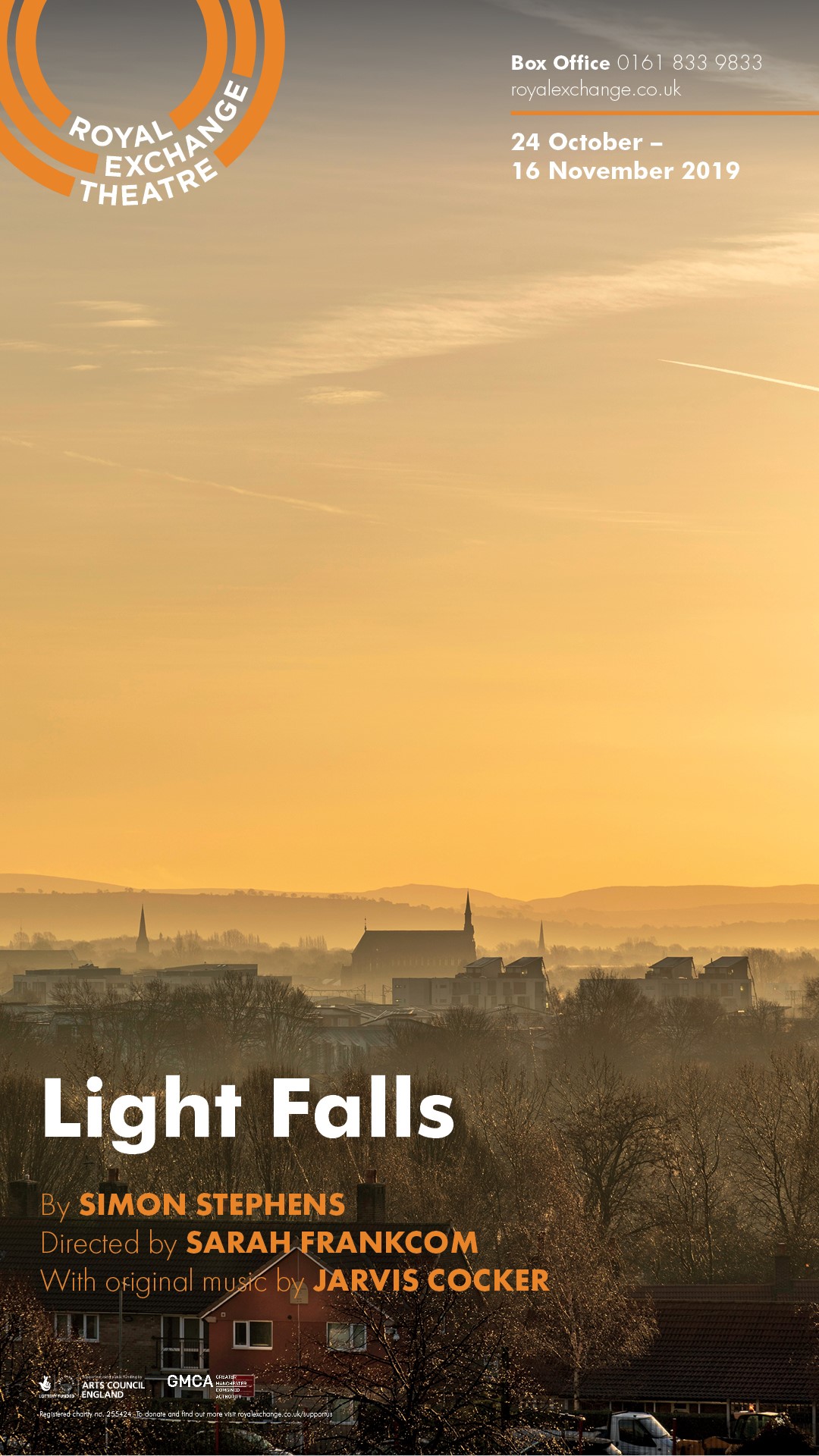 "I've always found as an artist the gesture of teaching and of communicating and interrogating ideas with young people, especially with other writers, enormously inspiring and energising," he said.
"And it's really key still. There is a genuine excitement with Man Met, the people I met there and the energy of the place, the creativity of the place, which I find really infectious.
"In particular, the energy of having Manchester Writing School, School of Theatre and the School of Art all in the same organisation and on the same campus is just thrilling."
Stephens will be joined on the Scriptwriting route by Alistair McDowall, one of the country's most revered young playwrights, and acclaimed television and radio scriptwriter Anjum Malik, who is a Lecturer in Creative Writing at Manchester Writing School.
There's a whole load of energy going into Manchester that I'm really excited about tapping into
They will lead workshops with students, set writing exercises, and help to evaluate their work. Stephens, McDowall and Malik have also personally selected a series of set texts, reflecting the a diverse range of 20th and 21st century theatre and broadcast plays, and in the final semester each student will write a fulllength play, under their watchful tutelage.
Stephens' contacts in the theatre industry are second to none, and his experiences invaluable to any budding young writer. But, it could be his insight into how to actually think and work like a playwright that could prove most useful.
When explaining how to teach young writers, Stephens is at pains to point out the difference between being a playwright and a writer. "The wright denotes crafting, not literary activity," he explained. Without examining the academic content of the Scriptwriting course, it's clear that prospective students will learn a lot simply from Stephens' approach to his vocation – working smartly (Stephens commits to four focused hours a day), and with a clear eye on your goals ("It's not important to think about the career. It's important to think about the work and doing the work as well as you can").
If you understand his process around constructing a play, then the appeal of the Writing School's close connection to other creative departments becomes obvious. "A play which is only ever read is an inert thing. It's like a recipe that's never cooked. To really engage with how plays work and how writing works, young writers need access to actors. The fact that there's a company of actors right there in the campus, who will also benefit greatly from having access to a generation of writers, I think is exceptional. I can't think of any other place where there's the same kind of set-up."
Work and determination
"Then students will have the opportunity to engage with the industry. One of the advantages of me and Ali working in the theatre world and Anjum in the TV and radio world is that we've got immediate access to the leading radio, television and theatre thinkers in Manchester," he said.
Stephens keenly remembers his early forays into the industry, producing and directing his own plays in rooms above pubs at the Edinburgh Fringe or at university in York. He is under no illusion that current students are entering a competitive world and will need to stand out.
"There are probably far more playwrights than there's ever been. A canny and wily understanding of how the industry works is probably more imperative now than it was when I was starting," he said.
"But I don't think what matters is connections, what matters is connections, what matters is work, determination and persistence. Hopefully what we will not offer the students is purely just good connections with the industry.
"Ali started out the same way as me, he was touring the north of England in a car, writing, directing and performing his own plays. So hopefully it will be that model of practice as well."
As well as leading the Scriptwriting route at Manchester Met, Stephens will also be in the city for the October-November run of Light Falls, something which he relishes. "I always get excited about the new plays rather than the revivals," he said.
The possibility of engaging seriously with a group of young people over a sustained period of time about how great plays have been made will be really invaluable
The play follows one family across one day, and promises to show "how our love survives us after we've gone – and about how family, community and kindness help the North survive." It is a particularly personal play for Stephens, inspired by conversations in four northern towns where he had never previously visited but where he had deep family links – including Blackpool's Winter Gardens where his grandparents met and Ulverston where his mother was born. Also, he explained, it was borne out of what he perceived as a growing cultural disconnect over the politically and socially tumultuous last few years between the North and where he is based in London.
An original score by Pulp frontman Jarvis Cocker will run like a thread throughout the piece. "I knew I was writing this play about the north of England and that I wanted a song in it that everybody in the play would sing. I had this idea about a 'hymn of the north.' And I thought, if there's any contemporary songwriter who might be the right songwriter to write the 'hymn of the north' it would definitely be Jarvis Cocker."
Unlike The Curious Incident of the Dog in the Night-Time, Stephens' many other adaptations or other English language translations, Light Falls is a new work. The variety of his output excites Stephens, and Scriptwriting students will be eager to learn the variety of skills required to write different types of plays.
Stephens said: "Adaptation is when you take something that's been written in one literary form and you adapt it to a different literary form of drama, such as The Curious Incident of the Dog in the Night-Time – when you take something which was written as a novel and then you find its dramatic heart.
"With plays which were written in a language other than English, such as the Chekhov, Ibsen or Brecht I've done, I'm very loyal to the dramatic structure of those plays. I don't invent characters or situation. I don't change the narrative. I just try and find a new language which gives it an energy.
"When you're making an original play, you need to synthesise formal interrogation and linguistic interrogation, as well as generating worlds and characters and situations like that."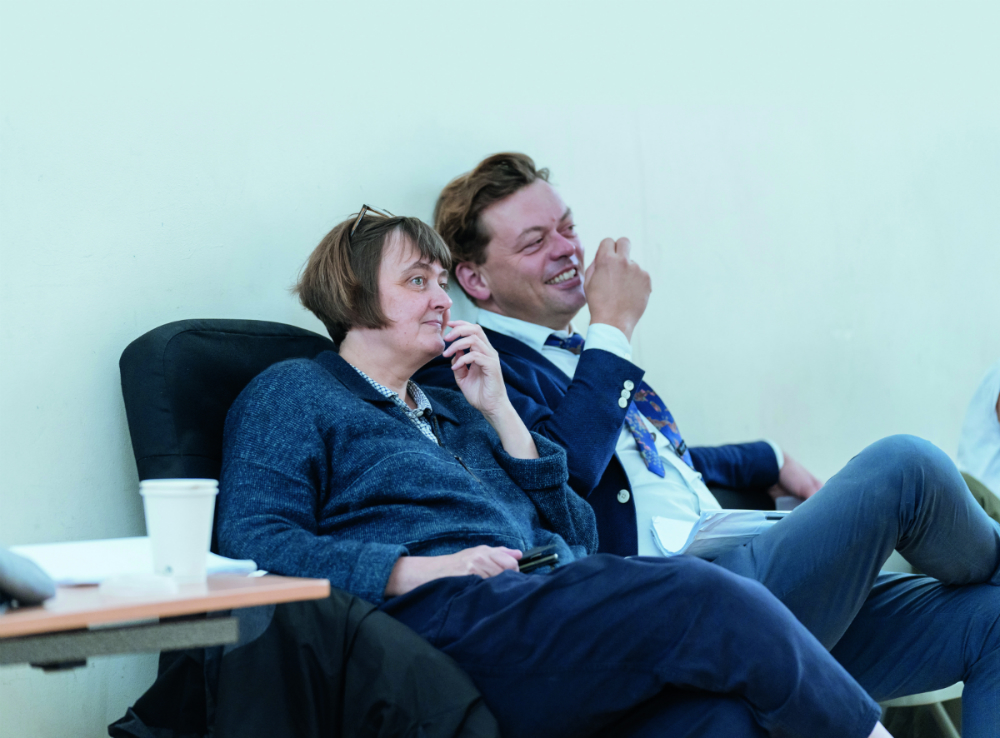 After Light Falls, Stephens is straight back to work. He's currently working on another three projects, reflecting his varied career working across adaptations and new works – a musical, an adaptation of a short story, and an exploratory art piece with a choreographer and DJ. He has at least two productions lined up in 2020, and another two the year following.
It may seem unusual for someone so prolific to be able to take time to reflect. Yet Stephens is clearly someone who relishes learning. He almost can't believe his luck when describing his new surroundings at the Manchester Writing School.
He remembers chatting to lecturers Adam O'Riordan and Michael Symmons Roberts on his first visits to the University.
"Even to have the chance to talk at length with the country's leading poets about how writing is made - you don't get to do that in many contexts. It's an absolute privilege," he said.
"What can damage artists or writers is if they settle into a groove of thinking they know how to do what they're doing. The possibility of engaging seriously with a group of young people over a sustained period of time about how great plays have been made will be really invaluable.
"It's the energy and vitality of young artists – I always think I'm quite vampiric in that sense, it's kind of like sucking the souls of the young. You know, any students should be warned!" he laughed.