All the world's a stage
For half a century, the Manchester School of Theatre has produced some of the country's finest acting talent.
It boasts Oscar nominees and BAFTA and Olivier Award winners among its glittering roster of alumni. Steve Coogan and Julie Walters are amongst those who have passed through its doors en route to the West End and Hollywood.
From its humble beginnings providing acting lessons for opera singers at the Royal Northern College of Music (RNCM) in the 1960s, through to its establishment as one of the elite drama schools in the UK, the School has been a jewel in the Manchester Metropolitan crown.
Its approach has been unwavering. One of only 20 classical conservatoire-style acting schools in the country – and the only one in Manchester – the School enjoys unrivalled links with the professional industry both in the city and further afield.
Each year, hundreds of hungry young actors are invited to audition for just 30 places on its intensive and prestigious BA (Hons) Acting course.
With such a rich lineage, the School of Theatre could easily rest on its laurels. Instead, it plans feverishly for the future.
The School moves into the new £46m Arts and Humanities building in 2020, and will stage its student productions in a new 180-seat theatre.
New courses are in the pipeline – an MA in Musical Theatre with RNCM, another in Directing in conjunction with arts centre HOME.
Existing close ties with the Royal Exchange Theatre, Halle Orchestra, Contact Theatre and BBC will be strengthened, with practitioners invited to direct student productions and scout for top talent. Drama and Contemporary Performance colleagues will join them from the Cheshire campus.
All this, explains current head David Shirley, will transform Manchester School of Theatre into an all-round creative powerhouse to rival the Royal Central School of Speech and Drama in London.
"The history of the School of Theatre is really important," said Shirley, an actor and theatrical practitioner who has taught in Manchester since 2000.
"At this moment moment in time Manchester really is a cultural hub. But we're not trying to establish a reputation in the midst of it – we've been here doing this for nearly 50 years."
He continued: "That's why a number of students who may come from the Home Counties or London to Manchester don't go back. They stay for the first three or four years and want to launch their careers from here.
"Also, it really does help when you've got such an impressive alumni."
Ahead of this promising new chapter in its history, Met Magazine catches up with three Manchester School of Theatre alumni who have gone onto sparkling careers on stage and screen.
Assad Zaman
Zaman is just five years into his professional career, having graduated from Manchester Metropolitan in 2013, but has already performed on some of the most hallowed stages in the country.
He most recently performed with the Royal Shakespeare Company in Salome, treading the boards in Stratford-upon-Avon, and at the Barbican in London for their production of Coriolanus.
He took on the leading role in an adaptation of Zadie Smith's White Teeth at the newly refurbished Kiln Theatre in London in November.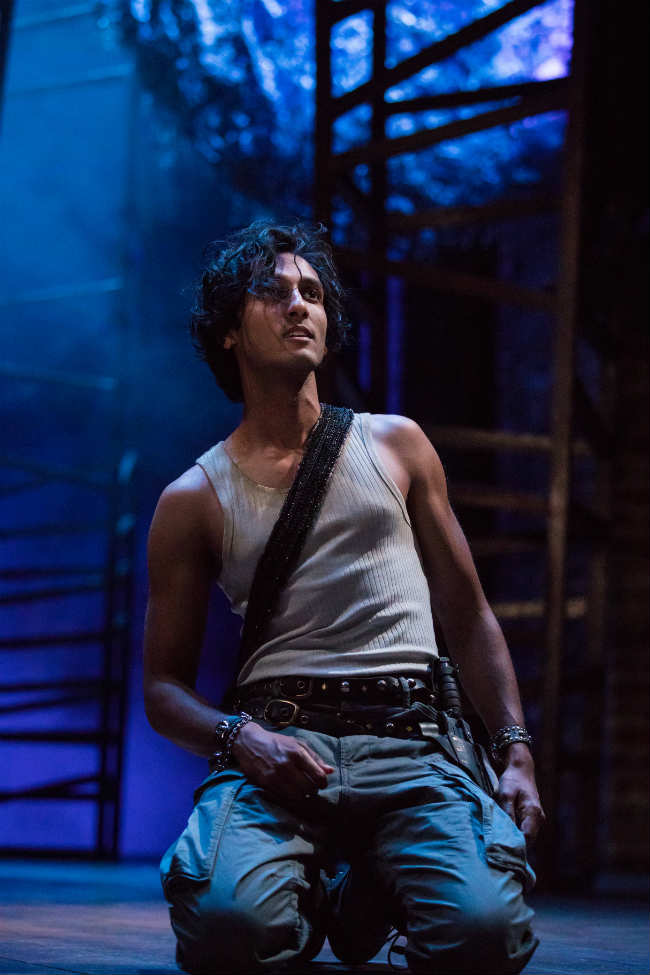 "Prior to applying to drama school, I had very little insight into the world of theatre training. I'd just not been exposed to the arts in the same way others had, and so was very nervous about being able to adapt to these institutions, which I came to learn were very intense creative hubs for vocal and physical training," he said.
But his fears were allayed by the supportive environment he found at the School. As well as teaching him the essentials of the acting method – from his posture and demeanour on stage, to projecting his voice and articulation – it also formed his character.
"The most powerful bit of wisdom I took in my three years at the School was that I had a legitimate stake in this industry and a right to have my voice heard, no matter what anyone might say," he said.
"It is what has kept me going thus far, and challenging the expectations of theatre makers and theatre goers."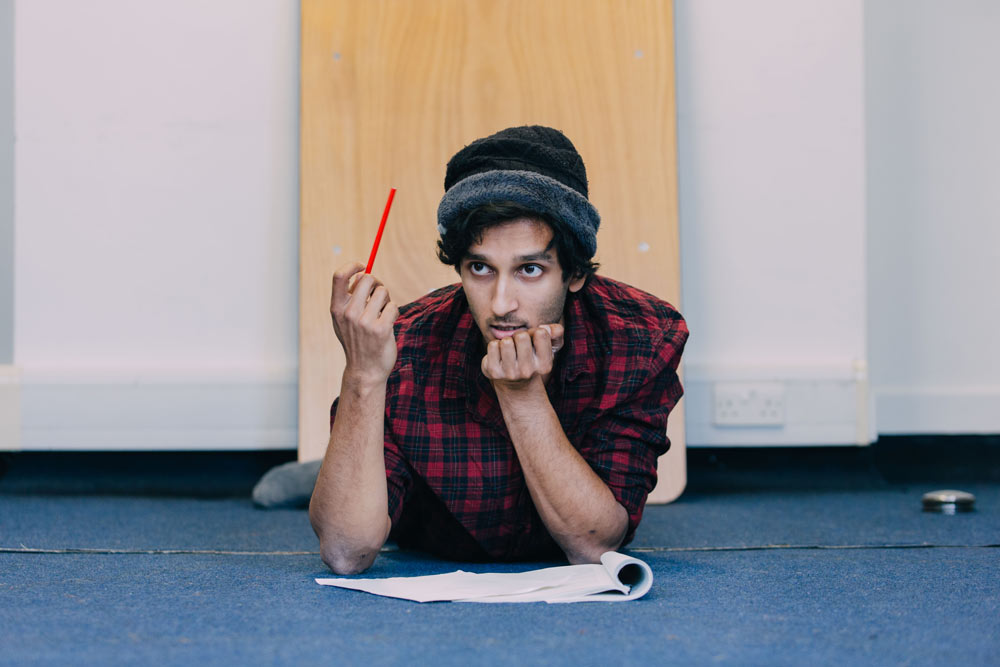 Shirley explains that over the last few years, there has been a dramatic increase in applications to the School and the range of young people who want to become actors.
In a changing industry, with the demise of regional repertory theatre, Shirley is conscious that young actors need to be given as much assistance as they can to get their careers off to a good start.
That is why eight student productions are held each year at HOME, with casting directors, agents and producers invited to two of these. Each March, a professional showcase event is held both in Manchester and the West End for third-year students to show their skills in front of influencers in the industry.
Being such a recent graduate, Zaman is well placed to offer his advice to current and future students looking to follow in his footsteps.
"This is a difficult industry for even the best minds to get a foot in," he said. "The best bit of advice I can give is to research the practical aspects of what it takes to get work, make work, and keep working.
"This knowledge widens your perspective to what is out there, because too often it can feel like a closed shop. You need perspective in the arts industry in the same way you need perspective in the arts. And keep learning new skills!"
Elliot Knight
While many Manchester School of Theatre graduates go on to have distinguished careers, Knight is an exceptional case.
He was still an undergraduate student in 2011 when he successfully auditioned for his breakthrough lead role in Sky drama Sinbad.
Shirley remembers in vivid detail the moment he was told that Knight had secured the role.
"I was at home on a Saturday when he called me. We were delighted. He was at the Trafford Centre, so I said he should buy himself something nice. He said 'I am – I'm going to buy a car!'" he laughed.
Knight hasn't stopped working since, mainly in American television roles, such as on ABC's Once Upon a Time, CBS' American Gothic and the recent drama series Life Sentence.
Shirley is not surprised by his success. "Elliot was a dream to have in the School," he said.
"He's also been a very good friend to the School since he left. Because he's worked all the time, he's a very good actor who has really practiced his craft."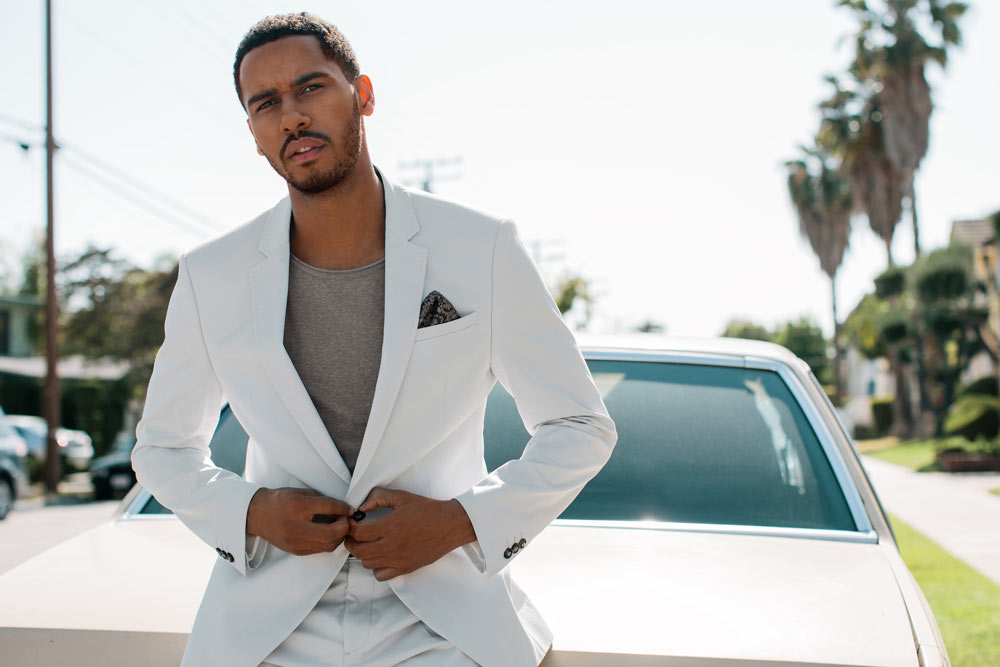 Again, Knight is clear about the central role Manchester School of Theatre played in all of this. "It offered a vibrant and diverse atmosphere that was unique from any other drama school I had been to," he said.
"It was where I felt most encouraged and free to celebrate my individuality as a strength of my artistry.
"Studying at MST and my time living in Manchester were hugely influential on my career choices and direction, largely thanks to the broad array of people I encountered, as well as the freedom I enjoyed to express myself authentically. All without feeling creatively cramped by the environment.
"Just as much as the books and classes, life in a city like Manchester was a remarkable asset to me. There is plenty happening around you, but with enough space to breathe and observe – two factors I believe to be very important for creative artists."
He advised any aspiring actor to "treat themselves as water, not as clay" and be flexible in order to take advantage of any opportunity that comes up – just as he did in juggling his studies with taking a huge step into the professional acting industry.
"Remember that challenge is an opportunity to grow, and growth is an ability to succeed," he said.
Sarah Quintrell
Quintrell has excelled in a number of notable roles since graduating from Manchester School of Theatre in 2003, appearing on television shows such as Doctor Who and Rillington Place.
But it is as a writer that she has won recent critical acclaim. She won a BAFTA for 'Breakthrough Brit' in 2017 and the Broadcast Television Award for Best Single Drama for the Channel 4 drama Ellen. She followed that up with The Trial: A Murder in the Family the following year, which landed her a nomination for Best Original Programme at the Broadcast Awards.
The Manchester School of Theatre staff see a raw ability and talent in you and they take you on and nurture that
She can trace her passion for writing, and indeed the impetus for her entire career, right back to her days at Manchester School of Theatre, when she was required to write a theatrical piece for her final-year dissertation.
"I really enjoyed that process, and never would have done it if I hadn't had to. But it gave me that shred of confidence," she said.
"The Manchester School of Theatre staff see a raw ability and talent in you and they take you on and nurture that.
"I was a bit of a rebel without a clue when I started [in Manchester]. I hated school and truanted. So to turn up in Manchester and have them find my talent and tell me I had a great concentration and focus [was great].
"I learned more in that three years about history, psychology and literature than I probably did in all the rest of my schooling."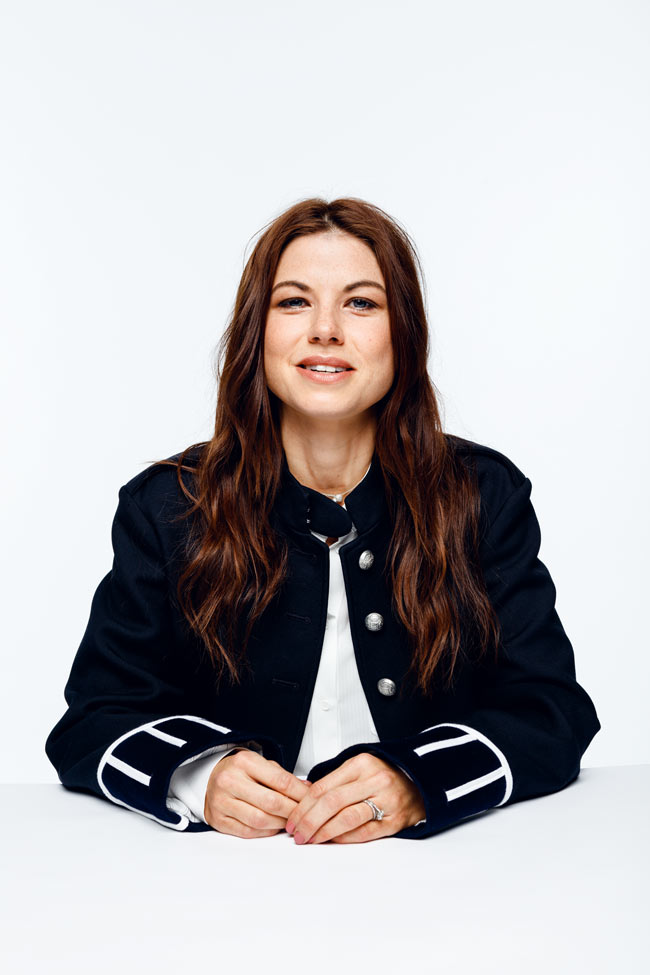 Quintrell recalls her standout memory from her time in Manchester as her role playing Beatrice-Joanna in an adaptation of Jacobean tragedy The Changeling, directed by David Shirley.
"That was a real turning point for me in having the confidence to work with those classical texts, really take ownership of them and feel the right to have an opinion on them. I loved working on that with David."
Shirley, for his part, remembers a uniquely gifted student. "She was extraordinary. Her focus, her concentration, her discipline. She was one of the most seriousminded students the School has ever had. It does not surprise me at all how well she has done. Also, with her intelligence, it doesn't surprise me that it's taken her into writing as well."
Quintrell's big breakthrough in writing came when she sent the script for Ellen to the agent of David Threlfall, another Manchester School of Theatre graduate.
Those close ties between alumni and the School are typical, says Shirley, who regularly brings alumni back in to lead sessions and direct plays.
"I like it when students can identify with those who trained at the School. It's a very intentional policy of bringing in practitioners who trained here."
Quintrell is a passionate advocate for diversifying the acting industry – part of the reason she started writing was because she was repeatedly being offered the same minor, two-dimensional female roles.
"It's vital. Every person has a story and those need to be told and represented in plays and on telly. Otherwise it becomes irrelevant to have the same stories told over and over again from the same perspective," she said.
Having a theatre school in Manchester can help this, she said. "Manchester has got such a unique vibe to it as a city and as a people. It's very grounded and full of personality and humour. To have a school outside London which has such great training and a great reputation is really important."
Her enthusiasm for her time in Manchester, even 15 years and a huge number of professional accolades on, is infectious.
"I loved it. I made friends for life that I've still got now – my bridesmaids who I'm in touch with every day. It's such a unique time as an actor, because it's the only time in your career where you're working every single day and everything is about developing you as a performer."