A warm welcome
Students from the First Generation scheme have now started at the University. They tell Met Magazine how life at Manchester Metropolitan is going
The first few weeks of University can be a nerve-wracking experience for many students as they get to know new surroundings and meet new people.
But for the young people on the University's First Generation programme who are among the first cohort to arrive as fully-fledged students, there will be many familiar faces to welcome them.
The students were the first on the scheme, which aims to change the lives of 1,000 teenagers by unlocking their potential.
The outreach programme provides a package of support before, during and after university for young people from the region who are the first generation in their family to go to university.
As part of the First Generation scheme, they regularly visited the University during college to learn what life would be like when they eventually arrived at Manchester Metropolitan.
This helped the students to make friends along the way, get to know staff and learn about the campus.
Now, following months of preparation and anticipation, the first 61 participants enrolled on their course and began as Manchester Metropolitan students this September.
They are already seeing the benefits for their first few months on campus.
Julan Walters came from a Manchester sixth form college to study Business and Economics.
He said: "I've really benefited from the social aspects of the scheme. I meet up with other First Generation students regularly – it's been good to have these connections starting at a new university.
"There's so many things to get involved in. I go to The Union a lot for games nights and there are so many student societies that you can join – I'm particularly interested in the African Caribbean Society."
He added: "I didn't know what university was like and the activities such as the summer school and termly sessions that we attended as part of the scheme helped me to prepare.
"The support from members of staff and the opportunity to meet new people who could help me professionally are the main reasons I chose to progress to Manchester Metropolitan.
"As part of the scheme, I've been given a professional mentor who I will meet with once a term. They will keep me on the right path academically, help me to find any placement opportunities and offer practical advice to help me with my studies."
As well as financial and academic support, the social aspect has really helped me to settle in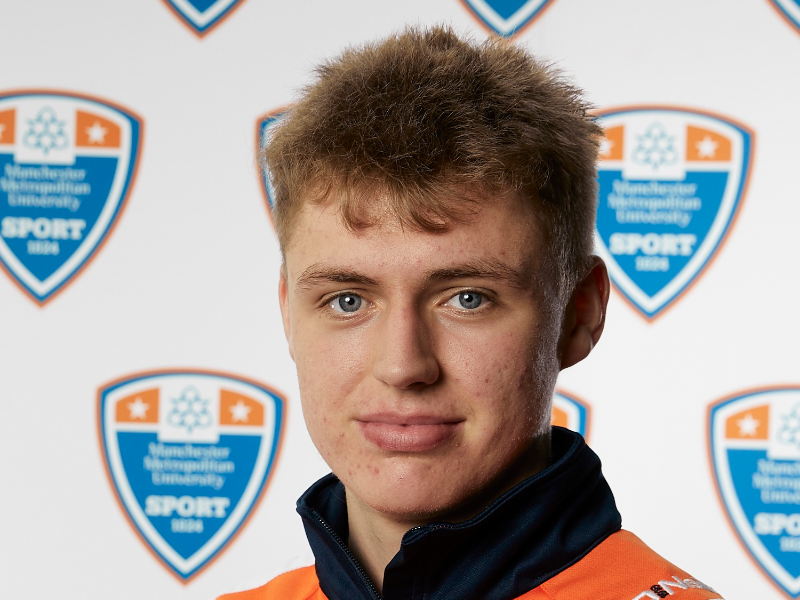 First Generation participant Joshua McDaid is also a Sport Scholar who is a talented handball player, having represented Great Britain at Under-20 level.
The Psychology student said: "University is great for me and I have settled in well. My course is hard work but it is very interesting, which is good, and the people I am living with are great and we all get on very well.
"The First Generation scheme has helped me to settle in more by informing me of the services available to me at the University.
"The scheme helps develop your character and allows you to experience the University before starting here."
From the time they are studying at colleges in year 12, First Generation students receive academic guidance and assistance to ensure they select the right course and will succeed once they are here.
The University provides financial and pastoral support to make the transition less overwhelming, which includes sessions such as how to set a budget to live independently, and visits to the campus to help the students familiarise themselves with the facilities and atmosphere beforehand.
Donations fund places on the scheme, including the bursaries and a workplace London residential trip, and the goal is to reach £2m.
Every penny donated goes towards these activities and the University currently funds the rest.
Once their studies start, one of the benefits of the First Generation initiative is that the students are able to support one another and share their experiences, appreciating that everyone else is undergoing a similar journey.
Staff ensure the students are kept abreast of events that will help with their networking and could open up fresh routes to a valuable work placement or even a graduate job.
This is one of the key benefits recognised by psychology student Firzah Ali, pictured above.
She said: "I keep in contact with other students on the First Generation scheme. As well as financial and academic support, the social aspect has really helped me to settle in. I've seen more of the friends from the scheme than on my course!
"We also have a trip to London planned in our second year, and I wouldn't have been given this kind of opportunity if I wasn't part of the scheme.
"The financial bursary has also helped me too – I didn't realise I would be eligible for this kind of bursary and it has helped with some of the additional costs associated with my course and getting to university."
Both Julan and Firzah have embraced all aspects of university life and are enjoying their Manchester Metropolitan experience.
They feel more confident and see a prosperous future – becoming ambassadors for First Generation and encouraging college students to enquire about the scheme.
Ali said: "I love the University. The support of the tutors is amazing and there is so much to get involved in now that I am here.
"The scheme has opened up my mind to what I can become, knowing that I've got the extra support will help me get there and achieve my goals of completing a masters and a PhD."
Shuab Gamote, who is studying Accounting and Finance, spoke positively about his experiences to the BBC in only his first week as a student. Live on the radio, he said:
"It's pretty nerve-wracking but I'm quite lucky to be in the position to already have quite a bit of experience in the buildings and have already met quite a few of the staff.
"University had always been a given for me but I wasn't really thinking of Manchester when deciding what university to go for.
"But when I enrolled on the programme and met Helen (Lord) who runs the programme, things changed for me.
"That support network at Manchester Metropolitan University was the reason I chose it."

What is First Generation?
The First Generation scheme is one of the first to offer support throughout a student's whole journey: before, during and after their time at university.
It is much more than just financial support and provides students with the selfbelief that university is a place where they will thrive and feel welcome.
The campaign is to transform 1,000 lives of youngsters who will be the first generation in their family to go to university.
First Generation shows young people how universities can change their lives by helping the brightest young people from Greater Manchester – all will have excelled in their GCSEs and have progressed to Year 12 or college.
The scheme starts with pre-entry, including a residential summer school, support with applications and peer mentorship from students with similar life experience.
For those who come to Manchester Metropolitan, they will benefit from an academic and professional mentor, the chance to help the next generation as a student ambassador, a Year 1 residential experience and a First Generation scholarship of £1,000.
There are many ways for our alumni to get involved with First Generation and help transform the lives of the young people involved. We are calling on our inspirational network of alumni, friends and business contacts to provide mentorships, expertise and professional contacts.
You can also provide a gift or fundraising to help fund places on the scheme.