On Monday 11 and Tuesday 12 February staff in the Manchester Centre for Public History and Heritage hosted colleagues from Leibniz Universitat Hannover for a symposium exploring 'Cultural Heritage as a Resource'.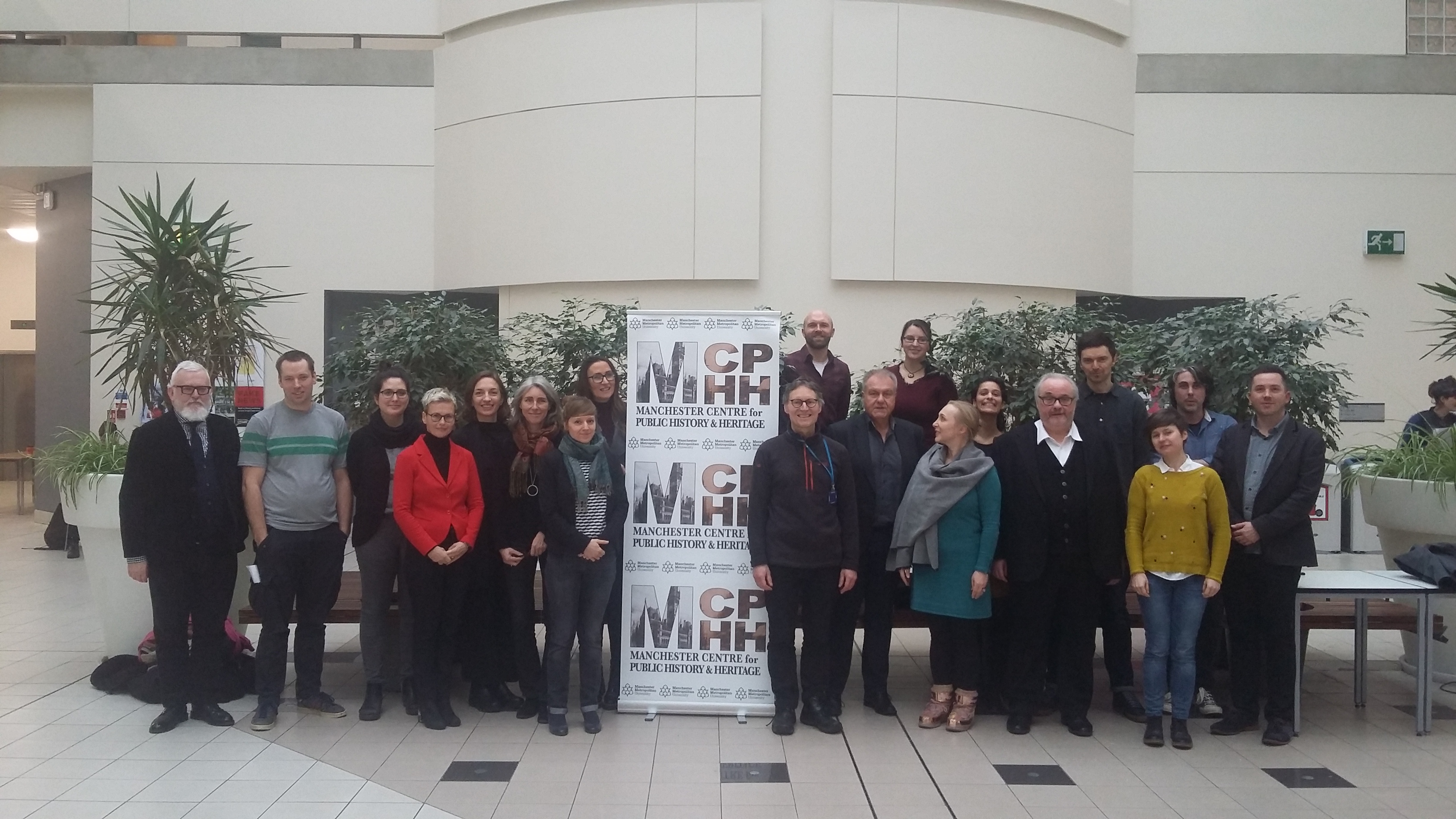 Over six panels, seventeen speakers from diverse disciplinary backgrounds discussed such issues as the politics of cultural heritage, heritage and urban planning, decolonizing heritage, and the role played by heritage in constructions of local, national and global identities.
MCPHH staff involved were Sam Edwards, Melanie Tebbutt, Craig Horner, Michala Hulme, Shirin Hirsch, Ben Edwards, Catherine Danks, Brian McCook, Craig Griffiths, and Dave Day.
Two colleagues from the School of Architecture also contributed to the proceedings, making it a very enjoyable and rewarding cross-faculty event: Luca Csepely-Knorr and Eamonn Canniffe.
Sam Edwards, Head of the MCPHH, said that 'this was the first of what promises to be an exciting collaboration with colleagues at Leibniz, and we're looking forward to developing our connections in future months, including exploring potential funding opportunities. Our new friends in Hannover have even invited us over to their place for a second symposium in the autumn!'.