April Pudsey - 'Sounds of Roman Egypt' exhibition
MCYS's Dr April Pudsey has been working with colleagues at the University of Kent to organise a forthcoming exhibition at the UCL Petrie Museum of Egyptian Archaeology in London.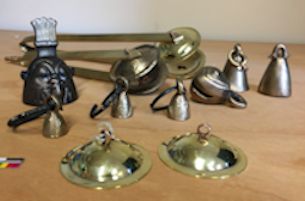 Their exhibition, 'Sounds of Roman Egypt', is part of their AHRC-funded research project Roman and Late Antique Artefacts in Egypt, and showcases the project's research into the musical instruments from the Petrie Museum's Roman collection, exploring what life in Roman Egypt sounded like.
More details can be found on the University of Kent's Classical and Archeological Studies web pages.